What to do about Fall – 4 tips for families with students already in college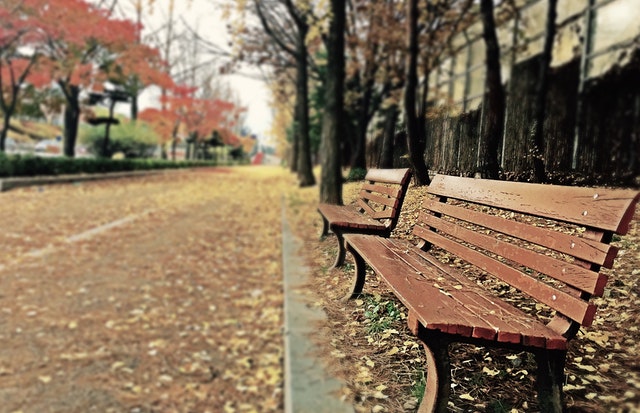 Kansas City in the fall is a beautiful place to hang out, the leaves change over a period of weeks, it is generally warm and it is just a cool city. It is also the city my daughter made home during the last 3 years at the Conservatory at UMKC. 
Like many college kids, she has been living at home for the last 2 months, doing her dance classes in my dining room. We've fallen into a routine, she watches the puppy when I have a meeting, I watch the puppy when she is dancing, and we both do Pilates during her Tues/Thurs class. 
She even found a job back at home, working for a local garden center – big boon for her mom, a gardener. It is helping ease the sting of losing her wait staff job back in Kansas City.
Fall…we have both been avoiding the topic. It will be her senior year in the dance program, and neither of us really wants to think about what that will mean in this new pandemic driven world. 
Distance learning with performing arts doesn't really bring the same level of education to the table. College is also about more than the education; the interaction with professors and the school is also the outlet for learning how to be a professional and getting connected to your first role in the world as an adult. Bumbling and stumbling, outside of your parent's realm.
Many families with high school seniors are thinking about whether to send their kids to school this fall, but if you have a student in college already, the options probably feel a little more limited. 
Here are 4 tips for working through the decisions you have to make:
Communicate with your college
Colleges were also caught short by this virus, decades of "this is how we educate" philosophies were cut off at the knees. Like many of us, they are trying to figure out how to best educate and keep their students safe. Students are likely the gateway into what is happening; schedule a regular check in together to get the latest and greatest on what plans the school has for fall.
Create a Plan B
If you are considering a transfer to have your student closer to home, think all the way through that decision. Transfer students add roughly $14,000 to the cost of their degree. They will likely lose credits, lose merit aid and add time, which means extending the time before making money in their career. If they are finishing their first year, maybe not a big deal; if going into their senior year, think hard about staying.
There are a few colleges that may not open their doors in the fall, check with the school to see if they have set up an agreement with another college to take their students. If a transfer is in the cards, let your College Inside Track consultant help you find a school that will maximize the credits already earned. 
Prepare for fall together
The best way to keep worry at bay is to have a plan! If the college is planning to bring people back, and the dorm situation makes you nervous, start looking for an apartment using one of many resources online. Start now; great apartments go fast. The college may actually own some close to campus, which can run slightly above the market pricing, so be aware of what rates look like in your student's city. 
Look for a general practitioner/family physician that will be covered by your insurance in your college town, hospitals that are covered and a pharmacy that is close to campus or living space. Plan for a little extra travel this year – perhaps you can set aside money for you to travel to your student or for them to come back. This may also be helpful if a second wave of outbreak puts us back to living with our students again.
Assure your student's laptop and WiFi access are up to par
If you have a soon to be senior, that laptop is now probably 3-4 years old. Check into whether any significant updates are needed, as there is nothing worse than losing a month's worth of research to an old laptop. If schools will continue online, perhaps a mesh network in your home would strengthen the signal for everyone to work in different areas.
We are hopeful my daughter will be on campus dancing again. The Conservatory says they will be back in session in the fall, other classes outside the Conservatory will be online. Many of her audition options for dance companies will likely be out of business, so she is working through the idea that she may not get to dance as planned.
There is still much that is unknown about fall, and helping our students navigate the changing waters is an important part of easing everyone's stress. Work on it together if you can, get help from your CIT consultant if needed, and know that like you, your student is frustrated and likely mourning what they thought was to come.
Cozy Wittman, the author, is the education and partnerships manager at College Inside Track