Campus tours with Tiffany Kolb continue in Pittsburgh!
Pittsburgh's unique feature is that it was built amidst the banks of three rivers, the Allegheny, Monongahela, and Ohio Rivers. There is some elevation along the banks, which allows for layered city lights when the bridges and buildings are lit up at night – quite beautiful! Navigating the streets on our way to Carnegie Mellon on day two of our campus tours, however, was not so beautiful.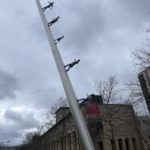 Carnegie Mellon is a private, selective university of 7,000 undergrads, that is equally strong in technology as it is in the arts. While all programs are notable, engineering, computer science, architecture, and drama are exceptional. It is located right next to the University of Pittsburgh and there are some programs that allow cross-enrollment.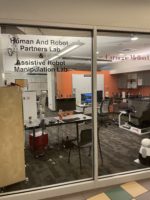 CM College of Engineering is known for its maker culture. Creativity, exploration and innovation are encouraged and pursued at every opportunity. Seventy percent of students engage in research. Research and experiences are part of the mindset at Carnegie Mellon and the facilities certainly encourage it! We saw numerous labs filled with equipment and resources for building robotics, electrical projects, biomedical testing and so much more – a playground for engineers and problem solvers!
The campus buildings are spectacular, combining well-kept older Renaissance-style buildings of brick arches and piers, with newer buildings with glass walls and steel columns, winding around an inner courtyard. The detailed landscaping and sculptures tie all these elements together. Don't think for a moment that CM students only study. Our tour guides, two energetic and articulate young women, shared their experiences of buggy races at the spring carnival and competitive booth building. A carnival put together by creative and brilliant young people – I want to go!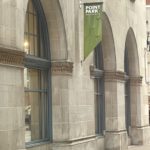 It was time to leave Pittsburgh and head to Ohio, but a quick word about Point Park University. Point Park is a private university of 2,400 students. Its specialty is the Conservatory of Performing Arts with internationally recognized directors, producers, writers, and choreographers. Business and liberal arts are also available. More evidence that this midwest city has something to offer everyone!
More colleges to see this week – we are headed to Wooster, Ohio! 
Additional pictures from the tours.