Congratulations to Antonios Papadakis, admitted Early Decision to Case Western Reserve University Class of 2027!
Congratulations to Antonios Papadakis, admitted Early Decision to Case Western Reserve University Class of 2027!  Antonios will study Computer Science at Case Western.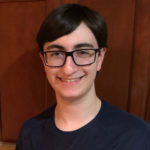 Antonios started his college search knowing that he wanted a major connected to computers. "I have been interested in computers since 6th grade and found that anything related to software/computer engineering brings me joy just a year later,"  Antonios says. Antonios has pursued a variety of projects in recent years to develop his skills – "all while having fun and wanting to learn more". He has constructed websites, written different scripts to automate boring tasks, created blockchain software and mobile apps, and even developed a web server for a home-brewed game console. 
Antonios has most enjoyed developing a mod for a game called Fortnite – "…  the most fun and something I actively work on and maintain. I have found designing discrete and integrated circuits to be quite enjoyable also but programming them has always sparked the most joy."  He additionally pursued and completed a significant mobile app research project from 2020-2022, a fact that impressed his admissions committee and noted in his admissions offer letter.
"I worked on an iOS cryptocurrency wallet for a cryptocurrency called Swap. The Swap cryptocurrency didn't have an Apple iOS wallet at the time," Antonios explains. "Making an iOS app is very difficult. I chose a cross-platform development base, meaning the app runs on iOS and Android, because I also wanted the app to replace the already existing Android wallet. Apple's nuanced app approval requirements and the struggles of mobile development in general made the process very challenging but after a long and arduous development process, the app was finally complete and put on the app store. It even has a five-star rating and tens of concurrent users."
Antonios was awarded an AP Scholar by the College Board based on his outstanding junior year performance on AP exams.  Over his middle and high school years, he was a member of his school's Robotics Team, enjoying yearly competitions while contributing to work as a robot coprocessor engineer and a member of the web design club BDPA and a participant in their high school computer competition HSCC.  Antonios also plays the piano and enjoys tennis and swimming.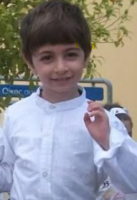 If you know Antonios, you know these central facts about him: his family moved from Greece to America when he was seven years old, and he is very much in love with the country and misses it – and his extended family –  deeply.  In addition to the sudden demands of learning English in his new home country, the social adjustment was difficult. "I had to leave behind my entire extended family in Crete. It was just me, my parents, and my younger brother in the United States."
Antonios is an extremely hard worker, self-directed, and disciplined.  His reward is always the summer month his family spends in their home in Crete: "The second you step foot there, it's a whole other world. It's like a fictional paradise, but real! Youalways have warm weather, even in the winter. You also have pristine beaches. Crashing waves, warm sand, and the salty but refreshing Mediterranean air, all within reach. Swimming with my extended family in the crystalline blue water is something I cherish. I only get to make the trip to Greece once per year for a little over a month, so every day counts." In quieter moments, Antonios entertains the idea of one day starting a computer company in Greece, one that might involve working with family members.
Antonios's parents, Konstantinos and Maria, were extremely supportive of Antonios during his college search; they allowed him the space and time to work inwardly toward a strong idea of what he wanted in a college, asking only that he always gives his best effort to the task at hand. His mother says, " Antonios is a peaceful and quiet achiever. He does the most difficult tasks with focus and determination while acknowledging that the task is hard. He chooses to go forward.  And, he is as serious about his work as he is about fun.  He has interests outside of school and pursues them with equal determination. His college search process was amazing to watch: very systematic, following a step-by-step research approach while examining different programs, the work that he needs to do, and the application process. He has a researcher's mind and is not deterred." All true!
Antonios wishes to thank his parents for all of their hard work, support, and encouragement. "While applications are the responsibility of the student, there are some things the parents will have to do.  My parents were timely and meticulous with everything that needed to be done and they gave me their opinions on important decisions.
"I would also like to thank my math teacher Mr. Otto. He taught me a lot of things and his class was structured in such a way that it forced you to be disciplined, study the right way, and learn everything needed to become successful in and out of school without even thinking about it. The knowledge I've gained in my math class has proven to be invaluable many times."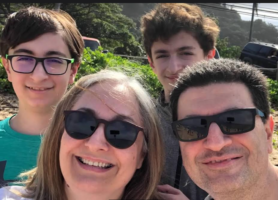 Antonios Papadakis, it has been an absolute pleasure to know you and work with you and your family. All of us at College Inside Track wish you a brilliant four years at Case Western (not to mention a wonderful, well-earned July in Greece!).