Congratulations to Julia Williams, Trinity University Class of 2027!
CIT congratulates Julia Williams, Trinity University Class of 2027! Trinity is known for its small school environment with big university resources – a traditional liberal arts university, but with strong pre-professional and advising tracks as well.
Julia's Christian classical, trivium-driven high school education allowed her to treasure the learning process. Two areas of great interest are the intersection of philosophy and science (in particular computer science). Julia intends to study Philosophy and Computer Science and participate in research. Julia is always on a quest to discover the deeper meanings in life and how it impacts society. With this in mind and her service-oriented nature, her consultant says that she is confident that Julia will be someone who changes the world. 
As a high school student, Julia believes that learning is active. She enjoys studying and quoting the great philosophers like Aristotle, who once said an individual is greater than the sum of its parts. Glancing at her resume, she highlights that her interests lie in speech competitions, soccer, coaching, and working with older adults as a personal care assistant.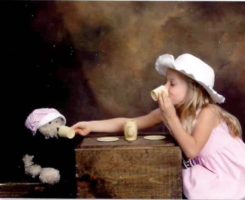 However, as she wrote in one of her essays: "One activity consumes me literally and figuratively: tea connoisseuring (no, that is not a real word, and yes, I made it up). At age nine, all it took was one sip of chai tea to change my world. Since then, my palette has become sophisticated in tasting the intricacies of tea, the varieties of brewing techniques, and the overall beauty of the leaf." Julia began to question what is a good tea without a mug. And just like that, a new hobby was born! She started researching everything from teapots, tea shops, and tea mugs.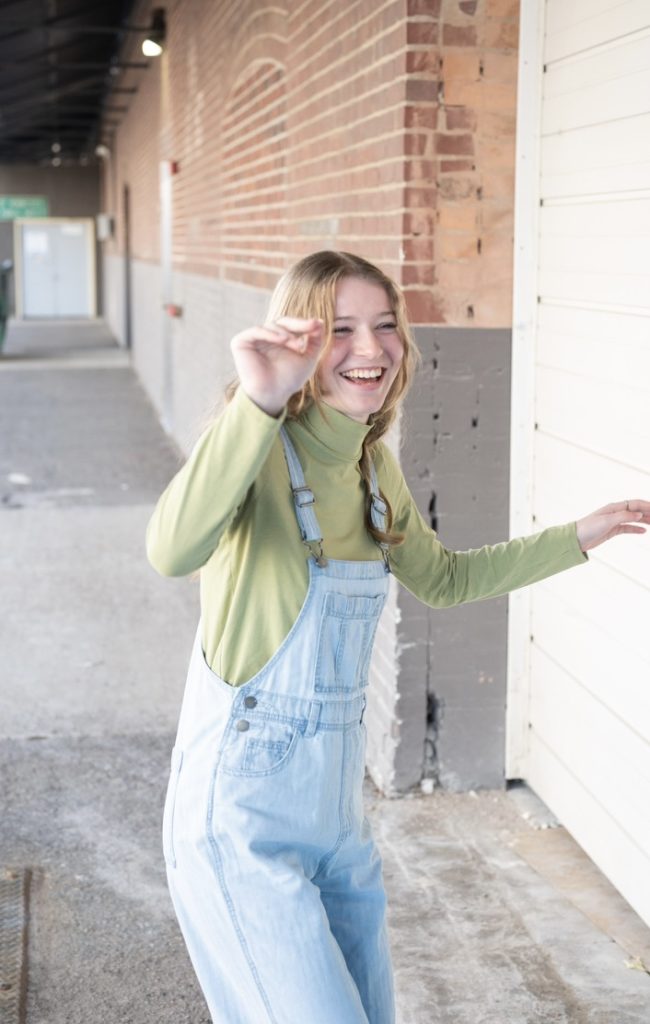 Julia continues, "Somewhere along the way, I knew my love of tea and knowledge must be shared with others. The following step was simple: start a club. At Tea Club, we share tea varieties and brewing techniques but also find friendship and a good laugh." This is who Julia is at her core; creative, compassionate, dedicated to improving society, inclusive and service-oriented. Returning to Aristotle: "It may seem extreme to say that tea connoisseuring consumes me wholly. However, tea creates a window into my true pleasures, manifesting itself in my everyday life through my sigh-and-sip routine."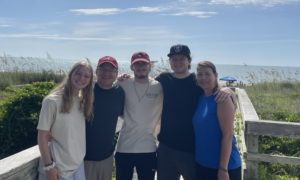 Julia writes, "When I started college searching, I was extremely indecisive. I applied to 20+ colleges nationwide, some large and small, and everything in between. While a little absurd and unconventional, it allowed me the space to discover what I really wanted. I'm proud of myself for the many essays, interviews, questionnaires, visit days, and virtual tours because my hard work led me to pick a school I am truly excited about. I am extremely grateful to my parents for being understanding through my indecisiveness. I am especially thankful for the support they provided me in high school. They have helped me construct emails, given me the language to stand up for myself, taught me perseverance, and always pushed whatever project I'm working on forward with a rare enthusiasm I have found nowhere else. I am also immensely grateful for the education they provided me. Learning a classical curriculum has cultivated my sense of wonder and allowed me to grow as a learner. I am excited to incorporate that skill into my college education."
Congratulations to you, Julia!  Wishing you all the luck in the world at Trinity.