Congratulations to Sylvie Nelesen, DePaul University Class of 2027!
Congratulations to Sylvie Nelesen, Class of 2027, who will be attending DePaul University in Chicago in the fall of 2023! Sylvie wants to tell meaningful stories, ones that make people think and do! She will major in Film and Television. She is excited about being in Chicago saying, "I am very interested in Film and Television and can't wait to find out more about it and how I can fit into this as a career and learn more about my passions." Her CIT consultant cannot wait to see her name in the credits of film, documentaries, or perhaps on the next TV series!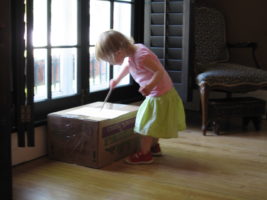 Sylvie's parents shared that "Since Sylvie has been able to hold a pencil or paint brush, she has spent most of her time creating visual art, writing stories, creating up-worlds for her, her brother, and friends to play in. As she got her hands on technology with smartphones and cameras, she started to play around with still and moving images, capturing, and creating from her unique perspective and esthetic. As observers of Sylvie's life and process, when she is creating something visual with cameras, she enters a flow state, and the curiosity and drive to learn how to communicate using these technologies to exact what she is wanting to express is watching someone meet who they are. What Sylvie will do with this area of study…well…it will be an ongoing exploration and development beginning with these next four years, and I could not be more excited for Sylvie's choice in DePaul."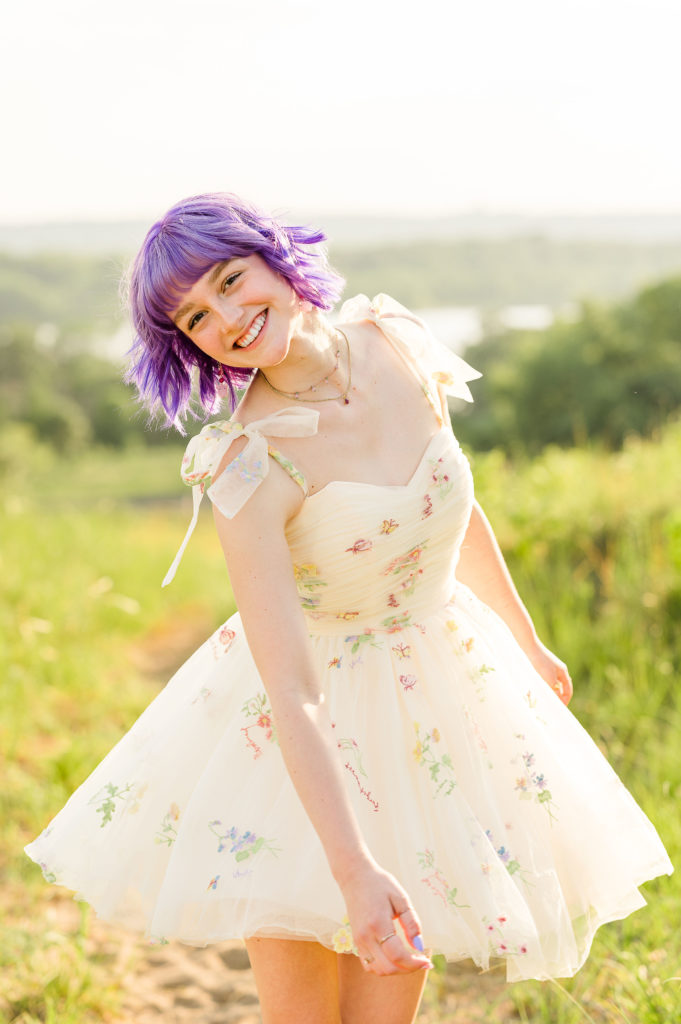 The college discovery process for Sylvie allowed some space for her to thoughtfully pull back the curtains on a number of colleges until she found the one to which she was ready to commit. She recalls, "I really, especially at the beginning, looked all over the place for schools." Sylvie was open to investigating colleges in all corners of the USA, from California to Boston and Appleton, Wisconsin to Savannah, Georgia. She compared larger colleges like the University of Arizona to smaller liberal arts colleges like Augsburg. Her consultant was impressed with her process – crossing off schools that fell short in affordability or academic opportunities. She eventually arrived at a short list of 10 colleges.
Sylvie's parents added, "She looked at a lot of schools offering different approaches and scales of how to learn the art of making moving communication, from Art Schools to Liberal Art Schools of varying sizes and locations. DePaul was the last school we visited, and the night we got to Chicago walking to a bodega to pick up some water and snacks, Sylvie turned to me and said… I like a city". We came back to the hotel, and she was inspired to shoot a story in our hotel with her phone. The next day we spent learning about DePaul's Film and Television major. Sylvie was looking for a hands-on program that offered real life, practical learning through classes, and out of class projects as well as industry internships with a community that equaled her curiosity and passion with support of Film + Television industry engaged professors. DePaul's classroom, studios and professional soundstage learning environments will offer Sylvie wonderful opportunities to learn and explore what this craft offers, and a way for her to test out what area in the industry she is really interested in continuing her pursuits."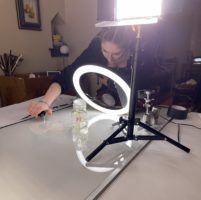 Sylvie did not have a portfolio and, at first, wondered how she would take on what seemed a monumental task at times. But she was able to break down the tasks and timelines, just like any good producer has to do. She learned that many of the colleges on her list had opportunities to tell her story as an artist. Some required it. Sylvie is not only interested in film. She also paints, makes jewelry, and creates molds with resin–she even participated in a local arts fair setting up her table and selling her pieces along with many other artists. She shared once that she doesn't always know how the resin pieces will turn out, but that is part of the fun. Her consultant cannot help but think her search was much like that. She wasn't at all sure where she would land, but the process of discovery ended with a choice she and her parents are very pleased with. Sylvie goes on to say, "I am also most proud of all the work I did like writing essays and submitting portfolios to be able to even apply."
In addition to selecting pieces for her portfolio and crafting essays that best painted her self-portrait of sorts, she also visited schools, got tours of the maker-spaces, and talked with faculty in the arts programs who she would be studying under. If you haven't noticed it yet, Sylvie is definitely a visual and kinesthetic learner! The tangible experiences she had at the colleges she visited made a big difference for her in deciding where to go. This took a lot of planning and coordinating with parents, but Sylvie found this to be one of the most interesting aspects of her college search.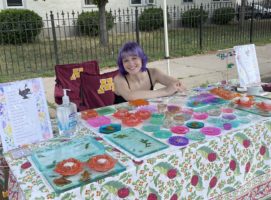 Sylvie wants her parents to know how much she appreciated their support saying, "My parents were very supportive throughout this whole process. They listened to the processes and trusted me in knowing what I wanted. They did their best to support my interests and make sure I got to visit all the schools I was seriously considering to be able to make the best decision." Of her CIT consultant, Sylvie said, "Thank you so much! You have been so helpful throughout this whole process and I genuinely do not know how we would have made it through with such a good result as we did without you. Your insight and guidance has really been vital in this process and I truly appreciate your kindness, positivity and care that you bring with you!! :)"
It is obvious that Sylvie's parents are not only proud of their daughter, but also inspired by her. When asked about what they are most proud of about Sylvie, they offered this reflection, "Being parents of Sylvie has given us the opportunity to see firsthand the arriving and development of a kind, creative, thoughtful human. Our culture doesn't do a great job of nurturing these qualities. What has been humbling and inspiring is to watch Sylvie navigate the gifts she has been given. Even when these qualities feel like they are counter-cultural at times, she continues to be true to herself and finds her way in small and big ways. This perseverance will continue to serve her as she moves forward discovering and developing her voice and life. Another wonderful aspect of Sylvie is her natural ability to say "yes". She's game and open for adventure and exploration. This characteristic, paired with discernment, will only continue to feed her curiosity, and create connections and experiences for a rich life. I remember the feeling of Sylvie when she was minutes old, her eyes absorbing this new experience, with a calm depth. The saying "Still waters run deep", applied then, as it does today with Sylvie. We are so proud and delighted that Sylvie has found a community at DePaul to continue exploring and being supported in creating her precious life."
On a final note, Sylvie's parents have advice for parents who are just starting out or in the midst of the college process. Their guidance is invaluable! "If you and your teen are finding yourselves overwhelmed by the process, or if the communication about the admissions process between you and your teen has deteriorated, stalled, or died…find support. We found ourselves in this situation the summer before Sylvie's Senior year when our school said that she should be putting her list of college opportunities together. We feel so incredibly fortunate to have been steered toward College Inside Track. Our CIT consultant has been an incredible partner in this process. I don't know what Sylvie's final decision would have been without her guidance and expertise, but I do know our relationship with Sylvie would have experienced unnecessary heightened stress. Our consultant guided Sylvie with a wise and gentle touch, really just what Sylvie needed. She was also a calm, steady source of information and guidance to us when we needed to better understand this process to best support Sylvie. How CIT set up and taught all the steps, and the goal of an academic, social and financial fit really grounded the whole process, making the end decision straight forward."
"Additional advice would be to start with support earlier if you know you want/need it to give you and your teen the space and time to work through these steps. Also, trust your teen. With all the external pressures building for years on these kids about this decision, trust the process, and trust your teen. When they are given the direction, tools and guidance from CIT and when they start visiting the schools and learning about the programs, and seeing the kids on campus, they will know instinctively what works for them in the context of the fit of academics, social and financial. With CIT, we arrived at a better outcome than had we managed the college search and application process on our own. Sylvie likely would not have found her way to DePaul specifically—and we are all very excited about her choice—without CIT's knowledge base and guidance. And because CIT walked us through both the scholarship and the award appeals processes, in the end, we're spending less on tuition than we would have otherwise. CIT more than paid for itself."
Sylvie's consultant wants her family to know that it has been a true pleasure working together. Watching Sylvie take charge of her search, meet deadlines, and come to meetings with a spirit of discovery was a true joy. She did everything I asked of her and more! Her creative, imaginative spirit and willingness to share of herself, of her art, and of her goals allowed me to get to know her in a way that made my job seem more like an adventure. Sylvie, when you have your first big film, I'll be there on opening day! For now, learn all you can from your new collaborators and directors at DePaul!