Deferred: What to Know and What to Do Next
1.5 MIN VIDEO: "Why Was I Deferred, and What Do I Do About It?"
Deferred: What to Know and What to Do Next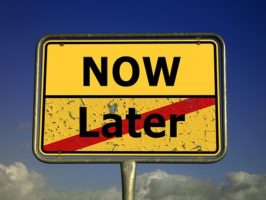 This is the season for colleges to release Early Action/Early Decision/Restrictive or Single-Choice Early Action decisions. We know that this is both an exciting and nerve-wracking time. Year over year, the admissions decision we increasingly see is the deferral. A deferral is not necessarily  a closed door. Sometimes students can feel like this is an ego bruise or highly annoying as a response to a strong application, but we encourage you to stay the course. 
 Please know that this year is expected to be an incredibly competitive year for admissions, particularly at the most highly selective institutions. Decisions are not always a reflection of the individual applicant but rather the challenging context of these highly competitive pools. 
 What is a Deferred Decision?
Being deferred means you are still in the running. It is also a time to be realistic about your other college options and continue pursuing the next steps. 
Deferral decisions can be made for several reasons. Historically, a deferral meant that colleges want to see good grades and extracurricular involvement from this past fall semester to consider you as part of the Regular Decision pool. Increasingly, we find that this is a strategy to keep many applicants in the mix in the regular round and give the colleges the most latitude and flexibility in shaping their class. Unfortunately, it is almost impossible to determine how likely you are to gain admission in the regular round. So, if you have been deferred, be sure to submit strong applications to all of your regular decision colleges, continue to demonstrate interest at those schools, and keep your grades strong. 
 When admissions officers read your application in the Early Action/Early Decision/Restrictive Early Action round, they only see your grades through junior year or early senior year. The deferral allows them to see more of your senior year performance before making a final decision on your application. 
 While either your school counselor will send your first semester grades or the college will ask you to provide them directly once the mid-year transcript is formalized, your strategy is to use this as an opportunity to add to and deepen their understanding of both you and your interests.
 Here are some next steps to know after receiving a deferral decision:
OUR BEST ADVICE:  FOLLOW DIRECTIONS.  Do exactly as admissions requests.  If they tell you:  we do not want additional information; no additional teacher recs or essays, then – don't send them!  Provide the information they request.  They know what they want and need in order to make a decision.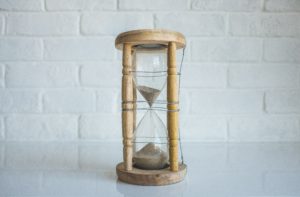 STEP #1: Some schools require students to fill out a form to stay in the Regular Decision pool, which is important to do. It may be possible to send a note that shares the following information (speak with your consultant).  This emailed letter is typically referred to as a Letter of Continued Intent (LOCI). Your LOCI should include the following:
A thank you letter for considering your application and taking the time to get to know you in the EA/ED/REA round.

Sharing again why that school is your top choice and that you would be excited to attend is very important to increasing your chances for acceptance. Any new information about the school that makes you eager to be a part of their community should be added to the email because it all shows a depth of interest and knowledge. 

And finally, an update on all accomplishments since your application so they learn what you have been up to since the deadline. That includes good grades this fall, new activities or ongoing activities that took up your time, new awards/positions, new endeavors, anything of consequence that can add to their understanding of you, and anything you did this fall that was important and visible. This is a chance to add to your application with even more compelling material that has occurred in the senior year.
STEP #2: Confirm that you will stay in the pool for RD if they ask. At most schools this is automatic, so you may not have to do anything. The decision notification you received will tell you the next steps.
Your final decision will arrive in March or early April. 
Written By:
Paige Feldman, MS
CIT Consultant