Insider tips for the week of October 8, 2022
10 FAFSA mistakes to avoid – The FAFSA opened on Oct. 1 and is now available to be completed by 2023 HS grads. Here are the most common mistakes to avoid, courtesy of the Dept. of Ed.
College admissions are stressful enough, don't make it worse – Allison Slater Tate provides a healthy reminder to support our kids in a way that ensures they don't just get into college, but also thrive when they're there. Key takeaways: Establish a day to talk about college, prioritize the schools you visit, and consider not reading their essays.
How to tackle short answer questions on college apps – Christine Sweger shares the key to successfully answering short answer questions is to understand that less is more. Responses most likely to make a good impression are those that avoid redundancy and clichés and instead provide clear and concise answers that are candid, creative, and even humorous. Take a minute to check out her advice.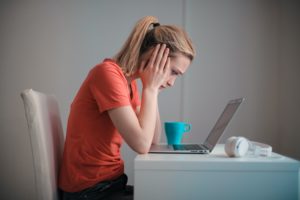 Student loan forgiveness – Curious about the details of the plan recently announced by the Biden administration? Check out this Q&A with CIT"s Chris Wills.