Let's Talk College Rankings (Part 2)-New York Times with CIT Founder Jay Benanav
Written by Jay Benanav
College Ranking Part 2- New York Times, by CIT Founder Jay Benanav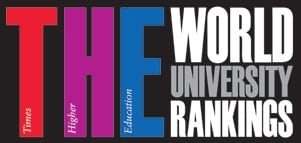 College Inside Track consultants take a "holistic approach" to college searches and tailor them to individual students & rarely rely on college rankings. However, we know that some families refer to college rankings. While these lists may have some helpful information, there's a danger in using rankings as the sole or primary tool in college decision-making. The nuances of individual fit, specific program strengths, or unique opportunities might be overshadowed by a college's overall or incorrect ranking.
The New York Times (NYT) and U.S. News & World Report are among the most referenced resources. (I discussed problems with the U.S. News & World Report rankings in an earlier post). 
NYT Ranking PROS: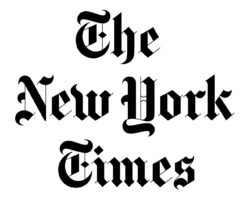 Methodology and Criteria One of the strengths of the NYT college rankings is its methodology. The NYT places a greater emphasis on factors like educational outcomes, faculty resources, and commitment to need-based financial aid. These criteria are often more closely aligned with current educational values and the practical concerns of students, such as employability and debt.
Contemporary Metrics:

The NYT college rankings often include contemporary metrics like technology integration, innovation in teaching – factors that are increasingly important in the 21st-century learning environment and that U.S. News rankings do not fully capture or prioritize.
Diversity and Inclusion:

Given the growing emphasis on social justice and inclusion, the NYT rankings give more weight to the diversity of the student body and faculty, as well as to the support provided to underrepresented groups. In contrast, U.S. News rankings have often been criticized for favoring elite institutions that do not score as highly on these factors.
Transparency and Editorial Integrity:

The NYT may offer greater transparency in its ranking process. Critics have sometimes questioned the methodologies and biases in various ranking systems, including those of U.S. News. The NYT's approach to data and analysis is perceived as more open and scrutinized, giving users a clearer understanding of how rankings are determined.
Less Emphasis on Prestige:

U.S. News rankings are criticized for perpetuating the prestige of already highly-ranked, elite institutions. The NYT approach challenges this by offering a different perspective, placing less emphasis on historical prestige and more on factors like student satisfaction, post-graduation outcomes, and value for money.
Adaptability to Change:

Higher education is rapidly evolving, and rankings need to keep pace with these changes. The NYT may be more adept at incorporating new educational trends, technological advancements and shifting societal values into its ranking criteria compared to U.S. News, whose methodology changes more slowly.
Cons:
Limited Scope:  While the NYT rankings incorporate a variety of factors, no ranking can account for every aspect of a college experience. Intangibles like campus culture, personal fit, and specific program strengths might be overlooked.
Graduation Rates:

The New York Times uses an 8-year graduation rate, while others use a 6-year graduation rate. 
Academic profile:

The academic profile score is an even mix of standardized test scores (SAT and ACT), graduation rates, and student-faculty ratio. Since many schools are test-optional, the reported test scores are less important. Furthermore, the profile is pretty much useless in matching the student's academic qualifications with those of the first-year class. That's because they aren't listing the percentage of tests submitted on the individual college profile. And they list the ACT Math and ACT English scores instead of the more generally used ACT Composite.
Can't compare colleges:

There's no way to compare one college directly with another. Ultimately, it's helpful to compare colleges with each other on specific factors. Students will want to decide the values of the trade-offs for each school and will want to keep adjusting priorities to come up with different rankings. Also, there's no way to download the results.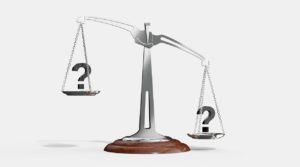 Conclusion: The NYT college rankings, like all ranking systems, are tools that should be carefully used. It can provide valuable insights and data-driven perspectives but should be combined with firsthand research, campus visits, and personal introspection. The best college for an individual isn't always the highest-ranked, but rather the institution that aligns best with that individual's goals, values, and aspirations.
NYT Articles (may be behind paywall): There's only one College Rankings List that Matters by Frank Bruni https://www.nytimes.com/2023/03/27/opinion/problem-college-rankings.html
Rankings:
https://www.nytimes.com/interactive/2023/03/27/opinion/build-your-own-college-rankings.html