Liberal Arts in the City? YES! New Virtual Sessions Explore 5 Five Fabulous Liberal Arts Colleges in Big City Settings
It's not unusual to hear from a CIT student who, after having completed her research on a college her CIT consultant
has suggested for her list – "That college looks AMAZING, but it's right in the middle of a cornfield! …  There's probably sorghum in the area too.  There's probably even wheat fields. NO WAY!"
Indeed, the list of students who tell their CIT consultants "no colleges in states shaped like a square" or "no colleges with oats, hay, or corn as a cash crop in the immediate vicinity" seems to grow by the year.  For the student who might well love a liberal arts college but longs for the vibrant cultural and social offerings of a great city, the conundrum can be real.
Helping students sort through what they really want in a college experience is an important responsibility related to the college list, and one that families should take seriously.  Students may long for the socioeconomic, ethnic, and/or racial diversity that was a part of their high school experience – or maybe it *wasn't* part of that experience, and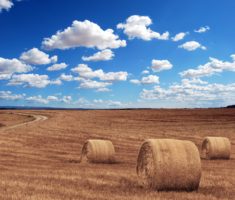 they very much want it in their college city.  An isolated rural context for college – no matter how fabulous or diverse the college itself – could be a difficult fit for these students, as it sometimes is for faculty.  Or, maybe they worry about a dearth of things to do, people to meet, or internships to be had.
Colleges attached to great cities are increasingly understanding what a commodity they have, sheerly at the level of location. In fact, less than 15% of America's four year colleges are proximate to anything approaching big-city life.
Five truly great liberal arts colleges — Lewis & Clark College (Portland, OR), Macalester College (Minneapolis, MN), Rhodes College (Memphis, TN), Trinity College (Hartford, CT), and University of Richmond (Richmond, VA) have thus come together for a genius presentation: The Virtual Five Colleges in a City virtual sessions, conducted by admissions officers from all five.
"Love small classes but also want access to a city? Opportunities for internships and research, vibrant cultural centers, and strong post-graduate outcomes are just three of the characteristics that these five colleges share. Join us for an opportunity to learn more about why these selective, liberal arts colleges in city settings are teaming up to provide insight into the admission process and college experience."
The Virtual Five Colleges in a City virtual sessions
Thursday, September 10
7 pm EDT/6 pm CDT/4 pm PDT
Monday, September 21
6 pm EDT/5 pm CDT/3 pm PDT
Bright lights, big city, liberal arts college – give it a try!