List Building for LGBTQ+ Students: Living-Learning Communities, with CIT Consultant Stephanie George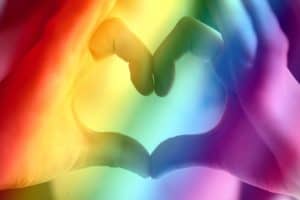 To create an especially comfortable, safe, and hospitable environment for LGBTQ+ students, some colleges have created  LGBTQ+ living-learning communities. I've written about the strong beneficial qualities of living-learning communities (LLCs) in other posts, but here I want to offer five great LGBTQ+ examples that offer particularly inclusive, gender-neutral environments with compelling academic and social opportunities.  More to come on this topic!
The Lavender House at University of Minnesota
"Do you want to live with a group of awesome, inclusive queer and transgender students and form a tight-knit community during your first and second year of college? Join Lavender House! Lavender House is open to any students who identify with the lesbian, gay, bisexual, pansexual, transgender, queer, Two Spirit, intersex, and asexual (or LGBTQIA+) community.
Students in this Living Learning Community are able to explore and express their whole selves, including their gender identities, expressions, and sexuality in a safe and affirming environment. There are two communities: a first-year and second-year community! They will have distinct living spaces on two floors of Comstock Hall and have differing required activities throughout the year.
Each community will explore identity, leadership, and develop a deeper sense of community. These communities include both single and double room options, and students have access to designated gender-neutral bathroom facilities.
With the support of the Gender and Sexuality Center for Queer and Trans Life (GSC), Lavender House students will connect with queer communities on and off-campus, attend cultural events, and participate in a leadership retreat."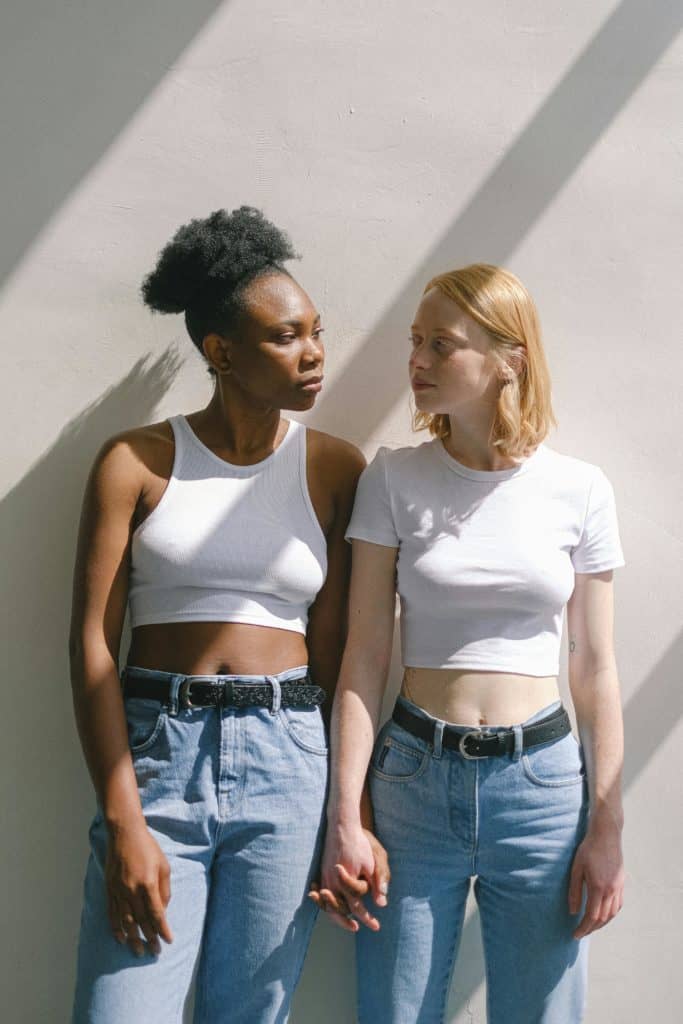 "Of the many symbols that resonate in LGBTQIA+ communities, the triangle holds a special significance. In the mathematical form of the Delta, the triangle represents change, a characteristic that defines the LGBTQIA+ fight for social equality and social justice. A profound metaphor for the resiliency of LGBTQIA+ communities, the triangle is the only geometric shape impervious to distortion and deformation.
The upside-down version of the triangle is a reminder of the LGBTQIA+ community's painful history during the holocaust. Originally intended as a badge of shame, the pink triangle and black triangle have been reclaimed as international symbols of gay pride and lesbian pride.
The aim of the Triangle House program is to enhance the intellectual and cultural environment of the Dartmouth College campus with particular regard to issues that pertain to the historical and contemporary experiences of lesbian, gay, bisexual, transgender, queer, intersex, asexual, aromantic, and allied people by accomplishing the following learning objectives:
Community

– Foster a strong sense of community and well-being among LGBTQIA+ students, based on mutual accountability and respect.
Knowledge

– Develop knowledge of LGBTQIA+ histories, identities, culture, and politics.
Action

– Increase exposure to and experiential practice of contemporary models of social justice organizing, service, and action.
Residents living in Triangle House are expected to make a commitment to building an accountable and action-oriented community as well as engaging in the scholarly pursuit of LGBTQIA+ topics."
Elon University and The Gender & Sexuality Living Learning Community 
"This Living Learning Community connects closely with Elon's newly established Gender & LGBTQIA Center, full of resources devoted to students' academic, personal, and social development. Academically, the LLC will closely connect with the work of the Women's & Gender Studies (WGS) program.
There will be opportunities to attend campus-wide speakers on topics, including feminism, masculinity, and sexual identities. A feature of the learning community will be small-group reflection with fellow students. The Gender and Sexuality Living Learning Community is located in Colonnades, Building A. The room options include single rooms with private baths and a pod of 4 single rooms with common space and two bathrooms, all on a floor with a shared lounge/study space and kitchen."
Purdue University's Gender Inclusive Residential Community
"The purpose of this community is to provide gender-inclusive housing while also introducing students to Purdue and assisting them in becoming engaged in the university community.  The community will also discuss topics related to gender, sexuality, social justice, and intersectionality.  This community is led by a faculty member and a graduate student from the interdisciplinary program.  Participants also have an opportunity to take the diversity in gender and sexuality studies course during the fall semester and a spring semester course that will also meet an additional requirement for the university core.  This learning community is the only one at Purdue that focuses on gender and sexuality. Through a variety of classroom experiences and exciting on-and-off-campus activities, students will learn how gender and sexuality impact people both locally and globally."
University of Colorado Boulder's LGBTQIA and Allies LLC: Spectrum 
"Spectrum is the first living-learning community on CU's campus with a long history and commitment to supporting LGBTQIA students and their allies. Since 2001, this LLC has focused on community dialogue, allyship, and identity development for gender inclusivity and sexual expression. Through this LLC, students focus on equity, equality, and acceptance for LGBTQIA communities, and secure a deeper perspective of inclusion and equity, social justice and identity formation and development. This community also has gender-inclusive restrooms which create greater access and privacy for the students it works to serve.
This LLC is open to first-year and returning students in any college.  Program Details:
Through the LGBTQIA and Allies LLC, students will find a supportive, social, and communal space
Students will gain a perspective of equality and acceptance around LGBTQIA communities as well as their impact on a greater diverse world 
Students will gain a perspective of inclusion and equity through focused programming and educational sessions around diversity and social justice
Students will have the opportunity to gain skills by engaging in cross-cultural dialogue around the student experience, campus climate, and retention at the University of Colorado
The Spectrum living area has gender-neutral bathrooms which create greater access and privacy
The Center for Inclusion and Social Change and other campus offices provide support for the program
A peer mentor and a resident advisor are available on the floor to support community dialogue"