Meet future Gopher Finn McCormick!
Article written by College Inside Track Consultant Tiffany Kolb
When he was 8 years old, Finn McCormick could be found in the kitchen, baking items he would then load into his bike trailer and sell throughout the neighborhood. "Finn's Bakery Bike" was the first of many ventures Finn would attempt. Finn's mom, Flannery Delaney said that Finn has always been industrious and entrepreneurial. Finn's family was not surprised that Finn developed many interests throughout his youth and high school years. Finn learned to play the violin and eventually was a member of a chamber orchestra at the MacPhail Center for Music, and he even taught violin to others. Finn was involved in robotics in high school and competed in the State Robotics Competition. Finn also started his own film company called Luna Moth Films and created promotional videos and music videos. He shot and directed four films. He was also a runner, a really good runner! 
How does someone with so many talents begin to narrow down criteria for building a college list? The answer is, he didn't at first. Throughout the college search process, Finn was looking for colleges and universities that would fit his diverse interests. He enjoys STEM courses and had an interest in mechanical engineering. He also has a creative side and a mind for business. Finn was  hoping to run at the collegiate level, and he was talking to some D3 cross country coaches. 
All of these interests guided Finn's search. He said he was "Looking to balance running in college, a degree in mechanical engineering, and a passion for film. As I was looking at different colleges, I was looking for opportunities in all three of those. This took the college search across the country, to both coasts, as I was also looking to go away from home.
Last fall, while Finn was researching colleges, touring campuses and engaged in his school coursework, he was also a member of the Nova Classical Academy high school cross country team. Finn is an incredible runner and a strong competitor, and he and his teammates at this St. Paul charter school had their sights set on winning the state championship. All the stars were aligned on that Saturday afternoon last November, and Finn pulled away from his competitor and was in the lead coming up the last hill. The team had calculated that if Finn won, their odds of winning the title were very good. 
And then, as the crowds that lined the St. Olaf grounds cheered, Finn's legs locked and he went down. Finn got up and kept running and fell again, and again, and again and the dream of a state championship dissipated. As Finn sat in the medical tent after he eventually finished the race, his mood was sullen. Until the results were announced and to everyone's surprise, the Nova team had won the state championship! There was excitement and elation for the entire team.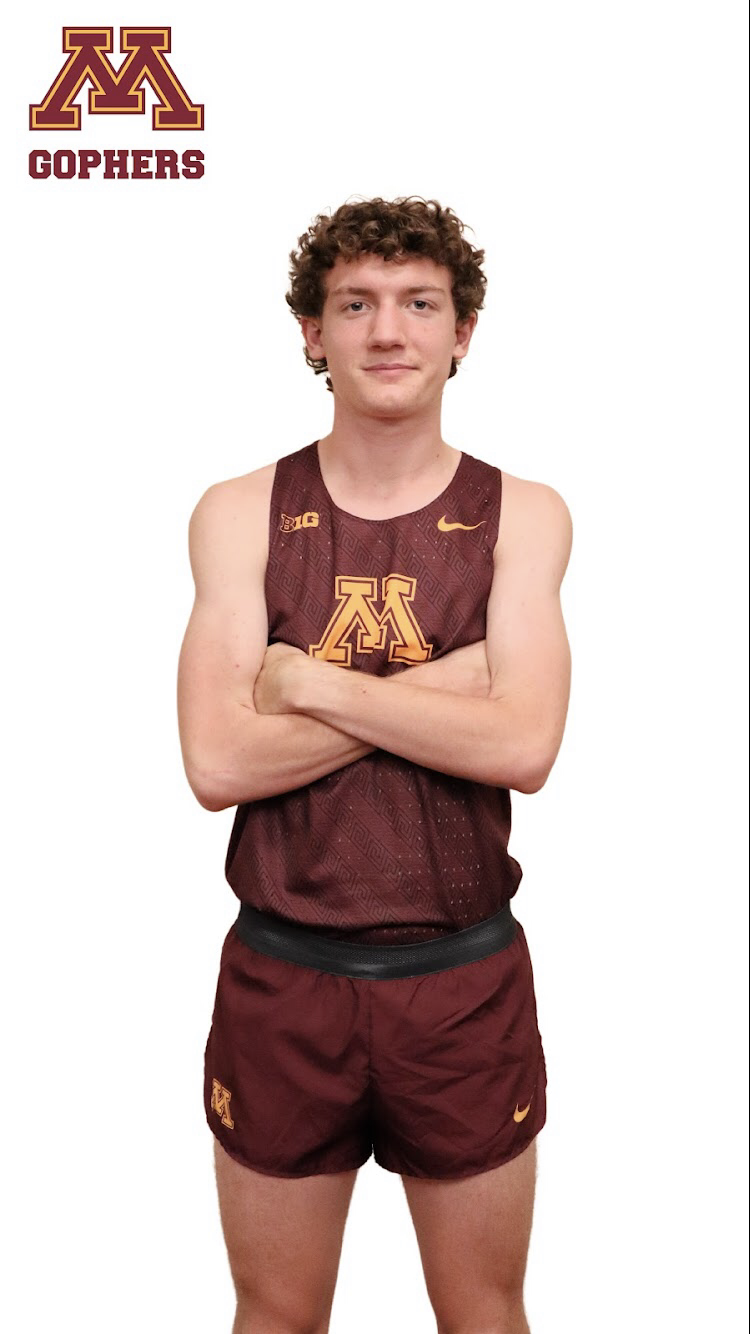 A cross country coach from the University of Minnesota was present at the race, and was impressed with Finn's athleticism, but also noted his determination to finish after falling multiple times. Whether because of Finn's character or his ability, the coach approached Finn and offered him a spot on the D1 Men's Cross Country Team at the University of Minnesota. 
Finn had a lot to consider. He thought he would explore another part of the country for his college experience, like his sister who attends Redlands University in California. He was looking at colleges across the country.  However, Finn has always been an individual who embraces an opportunity. Finn said, "Even with these decision points in mind, I ended up at the University of Minnesota, close to home, for its excellent mechanical engineering program and the cross country and track and field programs. I am very excited to pursue running at a high level in the NCAA and study mechanical engineering at a large research institution." While he won't be studying filmmaking, Finn says he will maintain the connections and knowledge of the industry he has gained in recent years.
Finn's parents were surprised by Finn's sudden interest in staying in Minnesota. Finn's mother, Flannery said, "We were surprised by his decision because he had only been looking at schools in big cities on both coasts. After working with CIT to identify 10 schools to apply to, the college search for Finn ended abruptly when he decided to commit to running for UMN. It took us a minute to get on board with his decision, but we are so happy that he made it on his own without being influenced by us. The running coaches did a good job of showing Finn all the advantages of the University athletics and academics."
When asked what advice Finn would give to those starting the college search, he said, "Hone in on a few key attributes about yourself that you want to pursue in some way at college and then pick schools that fulfill all of those as much as possible."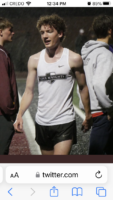 Finn says his parents were very supportive, "They helped me figure out what I wanted to pursue in college. They helped me talk through the many decision making factors and in the end let me decide what I thought was best for myself."  Finn added that working with his CIT consultant was extremely useful. "My consultant was able to guide me through the entire process, from narrowing my list of schools to making sure I was my authentic self in my essay. Whenever I had questions, he was responsive and helpful."
Finn's parents are very happy that Finn will be attending an outstanding engineering school, running cross country and track, and will be close to home. Even though the campus is three miles from their family home, Finn told his mom that once he is dropped off on campus he will see her at Thanksgiving. They hope to see him a little more often than that, but will respect his need for independence. Finn's parents, Flannery Delaney and Paul McCormick, also report that they have recently become the "biggest Gopher fans out there!"