Meet Heidi King, Education and Partnerships, College Inside Track
Hello Heidi! You've been with College Inside Track team for about six months now, so: an admissions cycle. In your role on the College Inside Track Education and Partnership team you are in the thick of working with families who are searching for a consultant. What particular advantages can an admissions consulting team provide for families in anticipation of a college search? 
Having personalized 1:1 guidance through a very exciting, but stressful time, plays a huge role in finding right fit schools for your child. At College Inside Track we help find right fit schools by focusing on the academic and social fit for the student, and those schools must also align with the right financial fit for your family. There are a ton of unknowns due to the lack of transparency especially around the application and acceptance process. The whole landscape has changed from when many of us applied and went to school and you can't really Google search this. Having guidance throughout helps you set up a plan to stay ahead of the tasks and deadlines, be informed about what the colleges can offer, reduce the family arguments, and ultimately find the right fit schools your child will love to go to! The 1 on 1 guidance allows families to enjoy this exciting time together.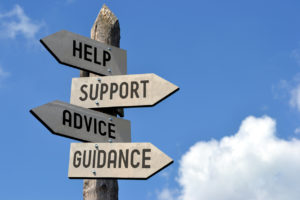 Sometimes parents will say, I don't understand why my child needs a consultant. I didn't have one, applied to a few colleges, and everything worked out very well. 
Agreed! I didn't need one, I applied to three schools and off I went to my parent's alma mater, which is also where all my aunts, uncles and my brother went too. Now that flagship state school only accepts 20% of our in-state students.
However, the process is layered and filled with confusing forms and applications. Each school's policy to award scholarships is unique and these factors make it difficult to find out what you'll be expected to pay. Not to mention, the costs to attend college have skyrocketed, so finding the right fit the first time is more important than ever because transferring can be an expensive endeavor.
The process to build a right fit list of schools without the misguided information and mistakes that lead down dead-end pathways, taking up hours upon hours of your time, causing stress, are reasons a consultant will make a difference. A consultant blends their current and expert knowledge of the college search, application and acceptance landscape and helps your child find schools that they will love. A consultant will work within your family boundaries and get to know your child and what they want out of their college experience. A consultant will work side by side with your child to develop a personalized list of 6-10 fabulous schools that lead to successful college experiences, and fulfilling careers. 
Families searching for a consultant get one hour of free consultation with you. What happens in that one hour? In the best meetings, what happens?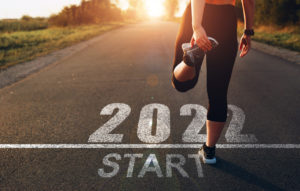 This is the coolest thing I get to do – I love to meet with families for an hour and discuss college! During the hour I meet with parents, and the child, to review any questions they have.
Often we discuss best process to find right fit schools, how do we start the search process, how do we apply to schools, is the essay the same for all schools, what is a good ACT score, what schools offer great merit money, when should we visit schools, how do we pay for college, what schools are the best in my major, what schools work best for me if I don't know my major, and more. I really enjoy helping dispel the myths and shed some light on how this works today. 
We discuss how to make the process less overwhelming. We go through a timeline of "what to do and when to do it", so they have a roadmap to follow and guide them. Everyone can benefit from the hour, as the tips I give will be individualized. We want to figure out what will help your family feel more empowered and level the playing field a bit. 
Have college acceptance rates changed much in the last few decades? How about college costs? Give me some numbers.
The most selective schools are even more selective than they were. But it's an issue that extends beyond Ivy League schools. Many U.S. universities this year are reporting record low acceptance rates after switching to test-optional policies during the pandemic that opened the door to a larger pool of applicants. Harvard's acceptance rate fell to an all-time historic low of 3.19, which is the lowest rate since it was founded 386 years ago matched by a record number of applicants. The rest of the Ivies are equally noteworthy (and deflating). 
Many students are putting their hat in the ring of the test optional landscape, which is making the pool of qualified applicants larger, as kids with solid class rigor and grades now compete with students who have those qualities, but also excel at test taking. This more level playing field has, understandably, upended college admission in the highly selective schools, but the flood of applications and yield protective deferrals at state flagship universities is also stunning.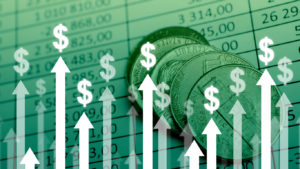 The stats are staggering for both, then. Since 1990 tuition has risen nationally for state schools by 213%, private schools have increased 415%, but schools in the Midwest average higher! University of Notre Dame has increased 501%, University of Michigan 1047% and University of Wisconsin 1053%. 
It's a fact these days that high school guidance counselors have too much work on their plates; when counselors are responsible for the social and emotional wellbeing of students, college admissions can sometimes get short shrift. Do you have any contact with high school counselors? What's the news these days? 
We often refer to the Covid "supply chain" issues and clearly have a pandemic "everything shortage". Staffing within the high school counseling departments is a significant problem. Counselors are understandably experiencing "counselor burnout" as departments are understaffed, creating a wide disparity in experience with some newly added first timers creating lean talent. Guidance counselors work extremely hard and are essential to their schools, but they simply can't prioritize helping every student navigate the myriad details of the college admissions process. 
Students, and their college guidance needs, are left with less. "Lean talent" is a tough sell when you're about to make one of the biggest purchases of your life. The American School Counselor Association (ASCA) recommends a ratio of one counselor per 250 students. In 2019, they reported that the ratio averaged 464:1 nationwide instead. That was before the pandemic hit! Knowing those facts, we clearly see that an extra layer of 1:1 college guidance is often the smart choice when so much is at stake. 
Sometimes in a first consultant meeting with families, one parent will say: Please just take care of things so that my daughter and I don't fight about this; or, we hired you in order to keep our family sane through the college search process. I infer that there can be a lot of stress on families, before they even have their foot in the door of admissions work. 
College, and the tasks associated with the search, application and acceptance process, turn an eagerly anticipated and exciting time for families into a stress-filled stream of to-do lists and arguments. College process lacks transparency, especially in the acceptance and financial cost of attendance – leaving families feeling uninformed and behind the power curve. Families end up in a state of disharmony.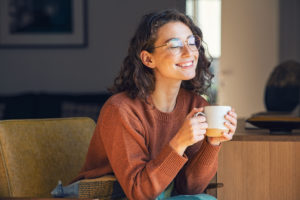 Having a neutral 3rd party to provide guidance and expertise is a saving grace for some families. The process can be extremely calming, to a family. Children do not look to their parents for guidance the same way they did at 10 years old. It's a completely normal developmental stage. Saving a year or more of arguments around the college process can save your relationship. We create some space for parents, and the child, to enjoy the process and celebrate the milestone in front of them.
At CIT, we are concerned about finding the right social, academic, and financial fit for families. What does "fit" mean, in this context? How do these three elements of college fit work together, from your point of view? Is one more important than the others? 
At College Inside Track these are the 3 foundational pillars of our approach to finding your best-fit colleges. Academic fit can be accessed by asking questions such as: Does the school have the right rigor level for me? Will I still feel well matched at this school beyond freshman year, when the academic demands increase? Does it have the major I am interested in and some elbow room to adjust, as I grow academically.  Will I get guidance and what  does that support look like if I want to switch my major? Does the school have an academic support center that reflects the importance of services if my child has learning differences?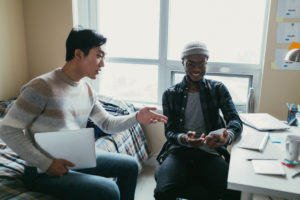 Social fit is often the easier place to start for the student and by all means, cast a wide net at the beginning. It's difficult to double back. Students need to feel the connection and the "vibe" that feels right for them. Do I feel at home here? Will I find my people? What is campus culture and do I see myself in the student body around campus on my tour? Look at the dorms and dining halls and see how the kids are grouped. Are dining plans flexible  and a variety of healthy food served?  How do they space kids out in the dorms? Coed on the same floor but down a different wing or right next door? Are you comfortable with those differences? 
Financial fit and the bottom line: will the cost of the school fall within the parameters of your college budget and agree with your philosophy on paying for college. You may have been fortunate enough to save well and contribute to your child's college tuition, you may want your child to have some ownership in the process, you may have some savings but need to discuss options for covering the potential gap between what has been saved and the final cost to attend. 
At College Inside Track, we have tools we have designed to assist families in determining a budget, if they don't come to the table with one. And we encourage and even facilitate discussions around money from the outset.
How about work to enhance the applicant's fitness for the search, prior to the formal process of applications? What do you know or what can you discuss with families, in this regard? 
Be authentic in your pursuits. Colleges appreciate applicants with meaningful activities, not just fill the box club memberships. After test scores and grades, extracurriculars are the best way colleges get to know more about you and understand what kind of student you might be on campus. 
Colleges understand that a job may be the best fit and certainly with financial fit in mind, there are many reasons this will provide a dual role for many. Students applying to some selective schools need to have that quality, or hook, that will appeal to admissions. Distinguishing yourself by having a standout activity like getting scuba dive certified, or building your own bike during the summer, can elevate yourself in terms of admission. 
Heidi, you are the only team member I know or have ever known in the education landscape, who can fly and land a Boeing jet! How do we get from flying jets to college admissions? 
Lol. True! Not many retired pilots end up back at work at all, but in my situation it makes perfect sense.  I began flying at 16 attending a high school that had a private pilot class as an extracurricular. Not many colleges had flight schools but I was lucky my state flagship school did. I attended University of Illinois and completed all my licenses needed to be a flight instructor, and then headed back up to Chicagoland. Teaching others to fly was so rewarding!  I moved up the career ladder ultimately to UPS, hired to be a flight engineer in a Boeing 747, then as a pilot in the B757, B767 and Airbus A300.
I had an instructor who made a huge difference in my initial 757 ground school and simulator sessions. We would solve simulated emergencies and he could shed light on some of the most complex malfunctions. He was a true mentor in every sense of the word.  I retired after a wonderful 30 years in aviation.  
Good guidance on my journey made a huge difference.  With great guidance, our clients can more clearly see their choices, which paths are tenable and which aren't.  They can evaluate whether a school in its entirety is the right fit, by running its elements through the simulator evaluation, if you will. Consultants help students navigate the entire college process, much like I helped students navigate through flight school. 
This is a new career path for me and I'm loving sharing in the celebrations of these hardworking students as they announce their final choices and celebrate the end of their senior years. I so enjoy being part of a team that makes such an important difference for these fabulous kids.