5 tips for negotiating with colleges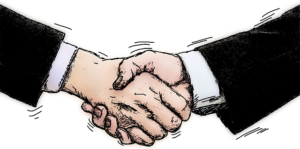 For many colleges, May 1 is National College Decision Day, the deadline for families to make deposits to attend the college of their choice.
But before families make their final decision and begin forking over lots of money to attend college, they should know it is possible to negotiate with colleges to get a better deal. Colleges don't like the word "negotiate," so it is called an "appeal" in higher ed lingo.
We save families over $30,000 on average by doing this, and have been featured on both KARE 11 and Fox 9 for helping families make college more affordable.
Here are 5 tips for successfully appealing a financial aid offer:
1. Have a reason
It could be a family financial circumstance has changed, or another college gave you a better offer. But simply asking for more money because you don't like the cost won't get you anywhere. Create a clear narrative that explains your reasoning.

2. Express genuine interest in the school
Colleges don't want to waste time if they feel like they are just being used as a bargaining chip. Be clear that you truly want to attend their institution, and include examples of things you've done to support that (attended certain events, overnight visits, conversations with coaches, etc.).
3. Make a specific financial request
Be clear what specific amount will get you to enroll in the school, and the more logical the better. If a competing college will cost $10,000 less and you ask the school to match that, the request will make sense and not seem overly greedy. If the school you are appealing to truly is your top choice, asking for more money but showing a willingness to still pay a little more than the competing college is often well received.
4. Provide supporting documentation in writing
If family finances have changed due to a job loss or unexpected medical expenses, provide proof. If another college has made a better offer, provide their actual letter. Keep in mind that context matters; a school will be much more swayed by a better offer from a similar or competitor institution.
5. Be professional and polite
There is an etiquette to negotiating, and an angry demand will likely do more harm than good.  Financial aid officers deal with upset parents all the time and have developed all kinds of canned responses to get them off their back. Staying positive and professional will separate you and increase the chances you will be listened to.