College Inside Track Alumni Newsletter – Winter 2021
FAFSA changes – The COVID relief bill passed at the end of 2020 also included some significant changes to the FAFSA. While the changes do not go into effect until the 2023-24 school year, that year's FAFSA will use tax information from 2021, so there are current day considerations. And because the FAFSA is completed each year a student is in college, it affects all families with students in college, not just those starting college, in 2023 and beyond.
8 tips on building a LinkedIn profile – InteroAdvisory shares 8 tips for college students on building a LinkedIn profile and begin building their professional network. 
9 eye-opening truths about the college mental health crisis – An important read for all parents, Stephanie Fairyington writes about why today's students have higher rates of anxiety and depression and what we can do about it to help them thrive in school and life.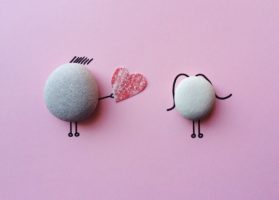 34 Valentine's Day gifts for college kids – Valentine's Day is a great excuse to send a care package or surprise your student with a thoughtful gift. Here are 34 ideas from Grown and Flown.