Community service is a piece of cake for CIT client Kate Spence, a 17-year-old Minnesotan and high school senior with a passion for baking
College Inside Track's "Pick Two" Program has provided the impetus for some inspired, and inspiring, projects.  We're particularly encouraged by the effort made by 17 year old baker-entrepreneur Kate Spence.  Read about her community service in support of front line COVID-19 caregivers and patients.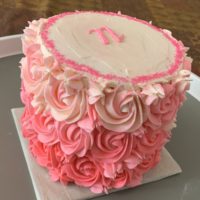 Community service is a piece of cake for Minnesotan Kate Spence, a 17-year-old rising high school senior who has a passion for baking.  Kate had already been writing get well/feel better cards for patients at Fairview Hospital in Minneapolis when COVID-19 hit, and – prompted by the Pick Two program – Kate quickly developed the idea to invest her time in a different, more demanding sort of service project.
Kate's Cakes was thus born — "a Minnesota based baking business specializing in layer cakes and cupcakes made from scratch."  Kate's prices are extremely reasonable, and she finds that clients often add a little extra because of Kate's great cause.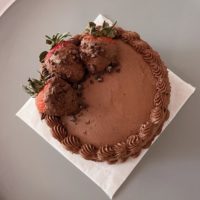 All of the profits from Kate's Cakes are donated to University of Minnesota Caregiver Emergency Fund. This fund, in collaboration with M Health Fairview University of Minnesota Medical Center, supports frontline healthcare workers – the needs, health, and general wellbeing of doctors, nurses, and other frontline caregivers. It also helps with supplies and equipment for COVID-19 patient care.
To date, the total proceeds of Kate's Cakes are hovering around $1100 – a figure that represents a lot of cake, and — so importantly – much in the way of care for some of Minnesota's brave COVID-19 healthcare workers, and those who are suffering from the virus.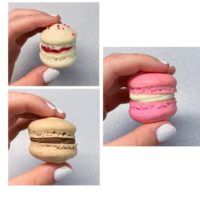 Through this venture, Kate has learned quite a bit about running a business. She's learning how to manage orders, contacts, inventory, profits and so much more, including how wonderful it can be to work very hard for a cause one really believes in.
If swoon-worthy chocolate ganache, classic raspberry coulis, or reams of luscious buttercream frosting generously topping cupcakes  seem in order to you this August – consider Kate's Cakes, and support this inspiring teen's beautiful cause.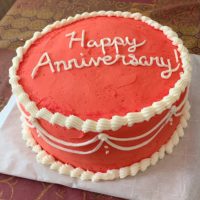 To place an order or to learn more about Kate's products: https://sites.google.com/view/katescakes/home
Good work, Kate.   We're all so proud of your sweet effort.