Congratulations to Ivy Mills, Northwestern University Class of 2027!
Congratulations to Ivy Mills, Northwestern University's Medill School of Journalism's class of 2027! Ivy is a soccer-playing future journalist whose smile and personality light up a room and zoom call. Ivy's terrific personality and thoughtful way of looking at things made working with her a terrific experience. She's also very dedicated, as one of her first CIT meetings was in the parking lot of her car repair shop. She was there to get a tire fixed and didn't want to miss a college meeting. She found a way to make it work, and this was a theme throughout her college search process.
Ivy describes her college choice: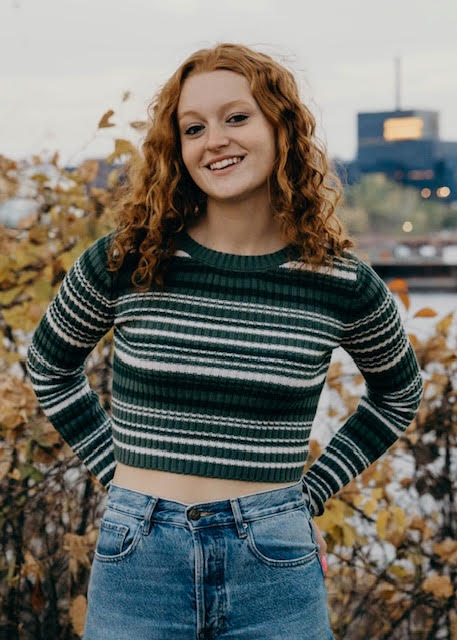 "I am excited to attend Northwestern University's Medill School of Journalism in the fall of this year. This is my dream school, and I cannot believe I will be attending. I have always loved researching and writing, so I am very fortunate for this opportunity to pursue it. I love all the opportunities Northwestern has and its proximity to Chicago. The campus is gorgeous and right on Lake Michigan. I am very excited about their journalism program and all the classes available, as well as my journalism residency and getting real-world experience in the field. I love how Northwestern incorporates all forms of journalism into its education. I am really looking forward to attending all the Big10 athletic events and playing club soccer."
Ivy's moms, Melanie and Nancy, visited Northwestern with Ivy, and Northwestern remained at the top of Ivy's college list, even after visiting several other schools. Her moms describe her as someone who cares about people & her community, which is evident in her service work. She has participated in events/protests that show her care for others and dedication to social justice for all. She has taken the time to learn about and understand her privilege while doing what she can to make a difference in the lives of others.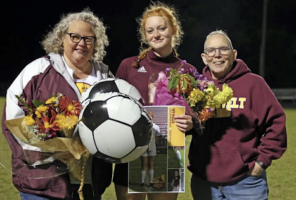 As a freshman, Ivy got a concussion playing soccer. For over a year, she had to participate in physical and vestibular therapy to heal from that injury. She had to miss school and several soccer games during this time. It was hard work that required persistence, dedication to daily exercises, and endless appointments. At such a young age, she was learning what she needed to do to get healthy. Though it was a long process, she did what was required so she could heal, feel better and hopefully return to playing soccer. Her parents are so proud of her ability to manage through that process and not give up.
From Ivy: "I really enjoy how in-depth CIT is. I was able to get help finding colleges that would be a good fit for me, researching schools, and even brainstorming essay ideas. I enjoy how personal this program is. As my consultant and I got to know each other, she suggested colleges with programs or aspects I was interested in. Through this program, I learned how beneficial applying early decision was and many other tips that helped my college application process. I got help editing my essays and keeping track of all the due dates. I am really proud of all the work I put in during the college application season and getting into Northwestern, my dream school."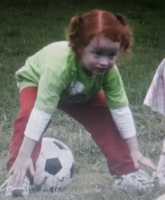 When asked what advice she would give someone just starting this process, Ivy says to put in the work. "Researching colleges and writing many supplemental essays is a lot of work, but it's all worth it when you finish. Getting my applications in early was also very beneficial, so I could enjoy my senior year with less stress. I would also keep an open mind about all the schools you look at and be confident in yourself. 
I want to thank my parents for always supporting me. They always allowed me to pursue my passions and always attended soccer games and other activities I was a part of. Thank you for encouraging me to take risks and always reminding me to start my essays. 
 I would also like to thank my consultant for being an incredible support. She helped me achieve my goals and get into my top school. She even stuck it out through zoom calls in my car and all my random questions. She was just as excited as I was about my acceptance and cheered with me and my parents over the phone."
All of us at College Inside Track wish you the very best, Ivy.  Congratulations again!