Congratulations to Sophia Behnke, Augustana College Class of '26!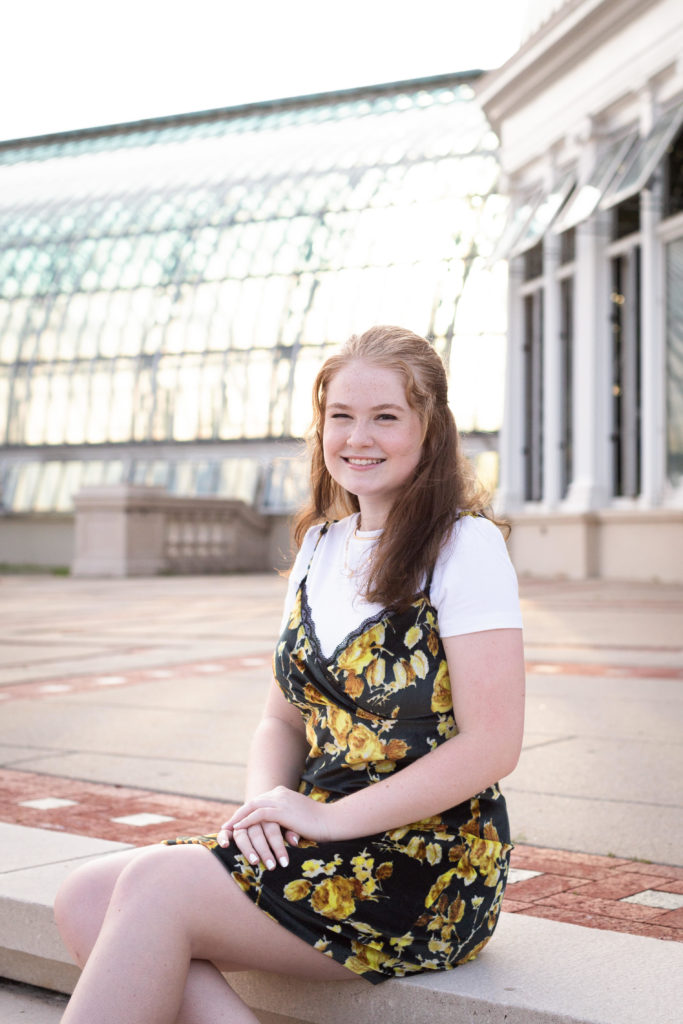 Congratulations to Sophia Behnke, Augustana College Class of '26! Augustana is a selective, private liberal arts college in Rock Island, Illinois. It sits on 115 hilly, wooded acres adjacent to the Mississippi River, and has a strong reputation for excellence in the creative arts.  Remember Sophia's name, because with world enough and time Sophia one day will be publishing the sorts of novels and poems that she now loves so much to read. 
Writer of enchanting short stories, poems, and essays – including her consultant's favorite admissions essay this year – Sophia will enter Augustana as a creative writing major, with extraordinary merit aid (including a Scholarship for Creative Writing). Sophia wants to be a writer, and plans first to have a job in a publishing house, working both with authors and on the business end of literary production. Sophia's pursuit of writing at Augustana will include campus internships, a publishing house that allows undergraduate participation, and an award winning literary magazine.
Given her admissions accomplishments, Sophia has strong advice for upcoming applicants and the approach to college application essays. "The best advice I think I can give students who are starting to write their essays is that you have to remember to write for yourself. I think it's really easy to forget that and just write an essay to please the admissions office; but I think the best writing comes from a place of genuine self reflection. When I was writing, it helped me to feel like this was just me writing for me, not for anyone else." Perfect.
During high school, Sophia was Yearbook Editor, and Varsity Captain of her school's tennis team. She was also President of her school's DECA chapter, reaching the state competition in Entrepreneurship. Sophia accomplished these things while working as a barista at a local coffee shop.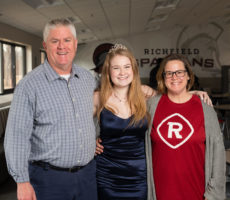 Sophia loved her high school English teachers: supportive, and so invested in her growth. "Without them, I doubt I would've discovered my passion for poetry, or believed in myself enough to pursue it as a career," she says.  Sophia is a member of a tight-knit family, and of course wishes to thank her parents, Bret and Jen Behnke, for all of their support. "I don't know if I can adequately express how much my parents mean to me and have encouraged me on this journey. More than anything I think they have been infinitely supportive by giving me the freedom and opportunity to pursue any path I choose. I fully believe that no matter what I choose, whether that be my major, career, or school, my parents would and will be enthusiastically supportive."
Sophia's father is proud of his daughter. "Sophie is incredibly intelligent and talented.  She does not rest on her laurels at all – she is willing to work incredibly hard for what she wants.  This is a wonderful combination.  She also is a fantastic leader, and I just beam when I see her in action with friends, peers, or adults."  It's impossible for Sophia's mother to name just a thing or two that makes her proud, when it comes to her daughter.  Echoing the inner thoughts of so many mothers, Jen says: "She's everything."
Of his daughter's college choice, Bret says: "I like that it was Sophie's choice.  She did her due diligence in researching possible schools, and took the time to visit her top choices.  She was thoughtful and meticulous in her decision.  I truly believe Augustana is a perfect fit for her, and a hidden gem in the college landscape". 
It was to her family that Sophia turned when choosing a topic for her primary college admissions essay. Sophia tells a lyrical, spare story of a family tradition:  Each time a new grandchild was born, her grandfather would plant a tree on the land of his Wisconsin farm. She begins, "Somewhere in the middle of rural Wisconsin there is a pink crabapple tree. Down the long gravel driveway, in what used to be the front garden. Next to an old wooden bench that has bowed and sunk into the Earth. There it stands, as a memory that was once named after me."
[….] Mine was the third tree planted on the farm, but the first of her kind. She was planted with care and with roots ready to grab hold. As a sapling planted over the flower garden, she soon made her mark with her own vibrant colors. Always singing, dancing, and spending all her time in fantasy worlds, the young sprout ached for a purpose. She was determined to find her place in the world, and convinced she could create it.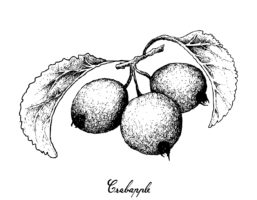 Eventually, she grew into her roots and all encompassing imagination, but not without a few cold winters. Over the years, her branches continued to grow outward, and still it seemed as though time passed more slowly between when the leaves fell and when we saw the new buds. She watched as the maple trees across the way suffered, nothing she could do but stand still as she waited to leave the farm. She fought the cold by allowing others to lean against her trunk and rest under her branches. But, no matter how harsh the winter was, summer always came around so she could be whole again.
     There are fifteen pictures of us together. Each summer as I stood under her blossoms, Grandpa Dan held his camera up and made me smile. My tree and I were lucky to see each other twice a year, and I often counted down the days until it was my turn to visit her.  
     Despite the distance between us, we grew up together. She represented the place where I felt most truly myself: a bold, creative, and frankly weird little girl. She gave me a sense of permanence that I struggled to find at home. Standing in the garden, she proved that I belonged at Friendship Farm. Finally, I had found my place in a lush and undeniable reality. As she watched over us, she was my heart. Her roots hold onto my best memories, my laughter is stored in her branches, and my love grows with her.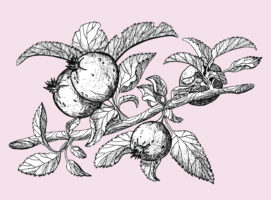 Even when I couldn't fall asleep without crying or when we drove away for the last time, my crabapple tree was there to remind me of how lucky I was to grow up in such a joyful place.  
     Now I wish I spent more time with my tree – reading in the shade of her branches instead of all alone in the bottom bunk. Watching her bloom in the spring and shed her leaves in the fall. On that last October day, I wish I could've carved my name into her bark so that the next owners would know who she was.
     So here I am again, looking to create my place in the world. Except this time, I know that I can decide where I belong. I know that I am the only crabapple tree on the farm which makes me strong and helps me thrive. I know that my roots are deep. I know that the seasons will continue to change and even when the world seems frozen, my flowers will still bloom in the spring.
     I am who I am because in the middle of rural Wisconsin there is a pink crabapple tree. Along the front walkway and past the sandbox. In the heart of Friendship Farm. There she stands, as a symbol of what I can be.
All of us at College Inside Track wish Sophia and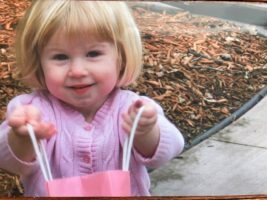 the Behnke family the very best.  Well done, Sophia.