Federal student loan rates go up for 2017-18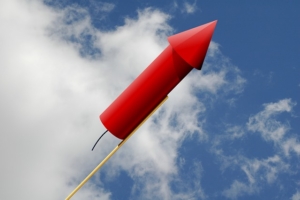 For families that take out federal student loans, college just got a bit more expensive.
Starting July 1, 2017, federal loan interest rates are going up for loans taken out to pay for the 2017-18 academic year:
Undergrads will pay a rate of

4.45%

, up from the current 3.76%
Graduate students will pay a rate of

6%

, up from 5.31%
Parents will pay a rate of

7%

, up from 6.31%.
The rates are reset each year and are tied to 10-year Treasury yields, so they could continue to go up. Congress has set a limit that rates on undergrad loans can never go higher than 8.25%, graduate loans can't exceed 9.5%, and parent loans are capped at 10.5%.
Families should be aware that because some colleges front-load their financial aid offers, they may get less financial aid each year they enroll and thus have to borrow more each subsequent year.
Despite the increase, federal loans are still a better option than private loans, especially given their forgiveness and income-based repayment programs.