Insider tips for the week of January 29, 2018
Straight talk from college admissions officers to parents – Brennan Barnard collected candid advice to share with you. While some of it may be hard to stomach, it is valuable to get an insider perspective from the other side of the desk. Check out the article in the Washington Post.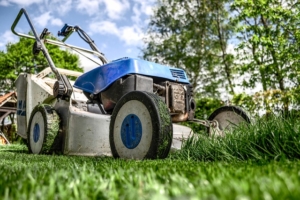 Are you a helicopter, lawn mower or drone? – Take a minute to read Gail Roseblum's lighthearted piece on parenting a soon-to-be college student and see what type of parent you are (Hint: you want to be a thermostat)
How to keep your kid out of money trouble – Affording college is a big issues for parents and their kids; take a few minutes to read some helpful tips shared with Money Magazine by Karen Levin Coburn, author of a recent book on the topic. My favorite takeaway: Parents should start out with a clear idea of what they are willing and able to pay without putting themselves into a risky financial position, keeping in mind that it's not the sticker price that matters, but the actual cost of attending.
Stop stressing about picking the right major – In an interview with Lynn O'Shaughnessy, career expert Jane Horowitz says that in most cases, the academic major that students select is not nearly as important as the skills that they acquire and identify while they are in college. Focus less on the major and more on making sure that your child develops the skills that employers highly value. You can watch the full video interview here.