Jay Benanav Q and A: Your High School Senior and Imminent Financial Aid Tasks
College Inside Track founder and nationally recognized college admissions financial aid expert Jay Benanav responds to a few of the moment's most pressing financial aid issues, in this wide-ranging interview:  The need for conscious student responses to financial aid questions on college applications, how need- and merit based aid configure with financial form (FAFSA and CSS) filing, best practices in terms of working on the forms and how to time their submission, and what you should be doing *right now* with your financial aid adviser.
Q: Let's begin with the most mundane of questions: who should file the FAFSA and the CSS Profile?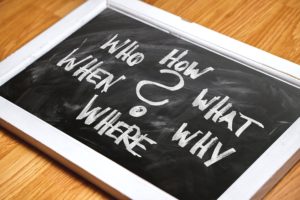 A: These forms belong to the student, not the parent, though adults often fill out the forms on the student's behalf. Not all schools require the CSS Profile, so the first job is to determine that. https://profile.collegeboard.org/profile/ppi/participatingInstitutions.aspx
The question is not all that mundane.  Some people are resistant to the forms, the completion of which they may experience as invasive at worst or unnecessary at best.  There may be so much emotion around financial aid in some families that these forms can become a real roadblock to securing aid.
In terms of the FAFSA, what I tell families is that many schools don't require either form for merit aid, but unless you know that for sure: do it.  Do the forms, so that you don't miss out on merit aid.  For families who do not want to apply for need-based aid but want to take advantage of the federal student loan program, the FAFSA must be filed.
Q: Some families just don't want to do the forms.
A: We always have some families who decline to fill out the forms for one reason or another, and that decision has no impact on the admissions decisions; but they have to accept the idea that it might very well impact their child's merit awards, and perhaps dramatically impact them. At least one school declined to give at least one of our families a penny last year, because the family would not fill out the FAFSA.   That was fine with the family.  If that is fine with yours:  ignore the financial aid forms.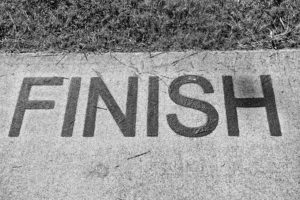 Q: Any tips for making completion of the forms easier?
A: Sure. Select the IRS Data Retrieval Tool when given the option (DRT).  This tool automatically populates many of the FAFSA's questions directly from the federal tax return, making completion much simpler.  These populated fields are shielded from the filer, though college financial aid offices will be able to see the numbers.
Q: What else should parents know about the IRS tool?
A: If they don't select the DRT for whatever reason, financial aid offices will likely request further verification from the filer that the numbers they have entered agree with their tax returns.
Q: When should families plan to submit their FAFSA and CSS Profile forms?
A: Oh, absolutely, before or by the date of the application deadline, just to be safe.
Q: For early action deadlines, that could be as early as November 1.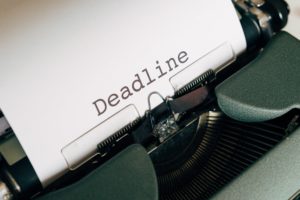 A: Exactly.  And for early decision deadlines.  I've always told our CIT families – just get it done.  Let's get it submitted and out of the way.  That's why we do our FAFSA and CSS parent education sessions and webinars early.
Q:  Timed for earliest possible accurate completion and submission.
A: That's right.
Q: What should families who work with financial advisers be doing right now?
A: They should make sure that they have filed their previous year's tax return and that the return has been processed; and, they want to make sure that they have a clear list of assets in hand in preparation for filing the financial aid forms.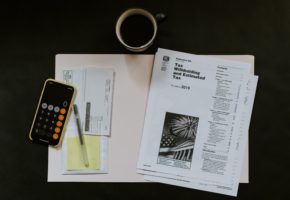 They should be maximizing the opportunities to receive need-based aid.
Q: Give an example of that sort of opportunity.
A: Well, one example is: don't keep assets in the student's name; it is assessed at 20%, as opposed to 5.64% for parent assets.
Q: Why do so many families have a problem figuring out how to use 529s? What is your one single best piece of advice for these families?
A: The rules are complicated, and there is a 10% penalty for making a certain kind of mistake. Not all college expenses can be paid for with the 529.   For example, if a student moves off campus and lives in an apartment – the 529 cannot be used to pay for the rent – you can only reimburse for what it would have cost to live on campus. And, some parents want to pay off a student loan with the 529 – but there is a 10k lifetime limit on that.
Q: What is the relationship between need based aid and the FAFSA?
A: In order to receive any need-based aid from the college or the government – which includes the federal loan – the FAFSA has to be filed. In addition – and we found this last year – some schools, if you don't file the FAFSA the first year, in subsequent years if you lose your job and you haven't filed the FAFSA you are not eligible for need based aid in subsequent years.
Q: How does this affect how you advise your student clients when you are reviewing individual applications with them? How should they respond to questions regarding financial aid on the Common App, for example?
A: The Common Application may well ask the student: are you applying for need based aid. Some schools also ask if the student will apply for merit aid.   So it is important to understand the difference.
Q: Some of our families with very substantial financial resources hesitate to apply for need based aid.  What do you say to those families?
A: What I tell them is if they are absolutely certain that they don't want to take advantage of the federal loan, or that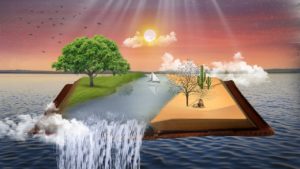 they will not require need-based aid in the future – don't apply for need based aid. But if you need or want to protect your child's future in case of an unknown whack to your family's financial situation:  apply for it, even though we know you won't get it right now.
Somebody is furloughed, death in the family, change in fortunes – say a pandemic occurs and your money situations changes in ways you might never have anticipated when you were at the top of your game.  Dramatic changes happen in this life, unreimbursed and unexpected catastrophic health care costs happen. Sometimes, they happen in our families. So I say: Think about these issues carefully, then make your decision.
Q: And don't feel embarrassed about applying, irrespective of your current financial picture.
A: Exactly. Understand the potential consequences.
Q: Thank you Jay!
A: My pleasure.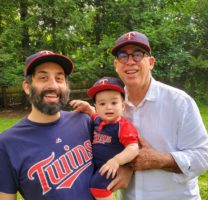 Pictured:  three generations of Benanavs
Disclaimer:  This interview sets forth general information.  Check with your financial advisers.