Rising College Debt Means More Adult Children Live at Home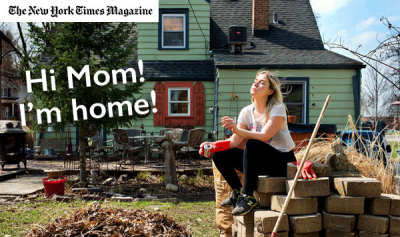 More and more adult children are moving in with their parents than ever before primarily because of the college debt they incurred. In addition, 60% of young adults receive financial support from their parents. This, at the same time parents are trying to save for their own retirement which by itself is no easy task.
I came across an article in the New York Times discussing the trend of more adult children living with their parents after college graduation.  The article is a little long but I think it's worth the time to read.
One thing the article fails to mention is the college debt that the parents incurred while their student was in school so that the total family debt for college now exceed $63,000. Frankly, that is an unbelievable (but true) figure.