The College Admissions Interview, Part One: Schedule Now, and Enjoy the Process!
 Admissions interviews are more important now than ever. Don't hold out on scheduling yours until it's too late and the slots (and your possible admissions advantage) are gone. Here's some of the best advice we share with our clients to help them make the most of theirs.
At College Inside Track, we are seeing an intensity of interviewing opportunities that we haven't seen in previous years. Admissions officers and students alike are having to work especially hard to determine a few things: Is this student a great fit for our college? And alternately, is this college a great fit for me?
Here are some tips to get you started:
1.Schedule NOW. See about admissions interviews at every college on your list. Many admissions offices are offering slots for interviews, but they fill, and offices all over the place are working on accelerated schedules. Hold your nose and schedule. Get it done.
If you have a choice among interviews with an admissions officer, an alumna/ae, or a current student interview, choose the admissions officer — the person who will have a more direct influence on your admissions experience and decision. Having said that – if you end up with the latter two on your schedule, that's just fine. They are trained by and report back to admissions, and know what they are doing. Adapt to your audience.
2. Adjust your attitude.  The best attitude going into the interview?  Relax, and get ready to enjoy yourself. This advice might sound counterintuitive – you are about to meet a person who is going to contribute to a decision on your admission status, and possibly your financial aid package – why would you even think about relaxing?
You want to relax because admissions interviews are conversations. They are not tests.  And, they go most smoothly and you are best served if you understand this from the outset. Your interviewer really does want to get to know you, and is fully prepared (and trained!) to help you along in the process.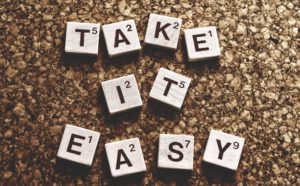 One CIT client who has completed multiple interviews at highly selective colleges during July, has this to say about her experience: "The levity of each conversation surprised me. I definitely thought the interviewers were going to be more intimidating or not as personable, but I was able to have a nice, somewhat-casual conversation during each one. The interviewers are just trying to get to know you and excite you about their school rather than trying to scare you."  Correct.
3.  Definitely Prepare!  College Inside Track consultants conduct mock interview with our clients, and help them prepare for the entire experience. Some of our clients offer these tips they learned as the best, based on their summer interviewing to this point.
*Go to at least one virtual event for the school that you're interviewing for and TAKE NOTES on things that stand out to you. This will help you with both preparing for interviews and for keeping schools apart in your mind.
*Think about what the interviewer is going to see on the Zoom screen!  My consultant is used to my messy room and doesn't care, but she pointed out that my admissions interviewer doesn't necessarily need to see the pile of laundry on my bed.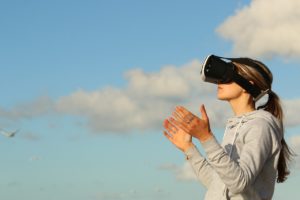 *If there is one, do a virtual tour so you get a sense of campus.
*Dress for interviewer as you would if you were actually at the college.  I wore a collared shirt rather than one of the old tee shirts I am living in this summer. It helped me with the feeling that I was doing something important – this is not just another zoom.
*Understand how your academic interests intersect with what the college offers. My interviewer asked me about if I had had a chance to review the pre-med offerings at the school. This was great because my consultant had asked me to review the curriculum guide and we had really discussed it, and so I had a lot say, which the interviewer really seemed to like.
*Think about where to look on the zoom screen. Look at your interviewer as you would in a normal conversation – try not to get nervous and hop around or stare elsewhere.
*Think long and hard about "Why x school?" because EVERYONE asks that question. Every single interviewer has asked me. If it helps, take notes to remind yourself the day of the interview.
*My consultant had me write down three things about myself before the interview that I wanted to convey, and I put it on a sticky note on the side of my screen.   I love math.  I have wanted to be a doctor since I was six. I want a college that lives the value of diversity. This really seemed to help.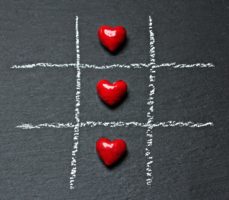 *A few days before, go on the school's website to see if there's anything you want to ask the interviewer about or anything else that sticks out to you.
*The day of the interview, review your "Why School X?" and put post-it notes with a few words on them on the corners of your screen if you are not confident about your answers yet.
*Think of/write down questions for your interviewer."
We will discuss how to formulate some great questions in Part Two of this article.  Now go schedule some interviews!