Congratulations to Sophia Richter, High Point University Class of 2027!
Congratulations to Sophia Richter of Liberty High School in Kansas City, MO! Sophia will be attending High Point University in North Carolina after applying Early Decision. She will be pursuing a biology degree and plans to pursue medical school. She was awarded the Presidential Scholarship and will travel to High Point, NC in late January to participate in scholarship interviews as part of the Presidential Scholars Weekend.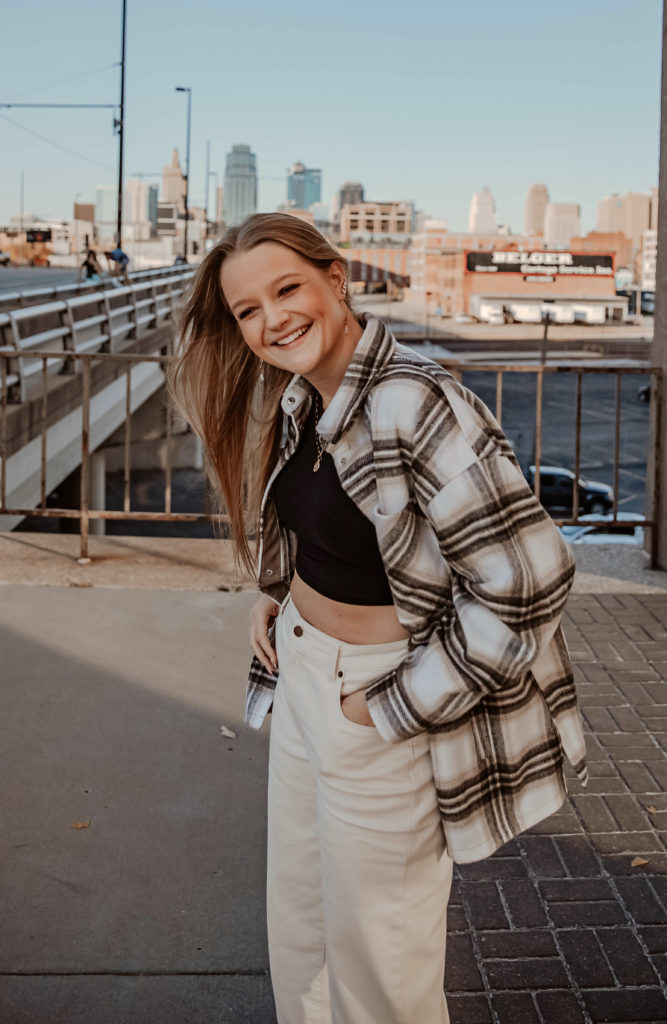 Sophia is a unique and fun-loving young woman who also happens to be intelligent, engaging and driven. Sophia's college essays and application materials were full of interesting aspects of her life, including her love of rugby, what she learned spending the month of July wandering the streets of Prague; her aspirations for med school, and so much more. Sophia's pet rabbit, Blanche, made an occasional appearance at her CIT meetings.   
Sophia's parents, Jason and Rachel Richter, are very pleased with Sophia's academic accomplishments which earned her many college acceptances. "We are incredibly proud of Sophia's determination, the results of her countless hours of study, and her relentless pursuit of academic excellence. With all the distractions, she never wavered in her dedication to academics." 
Sophia suffered a medical emergency in the middle of application season, when she crushed several vertebrae in her spine during a weightlifting accident. Despite medical appointments, surgery, and rehab, she maintained progress on her applications and essays and submitted applications to all colleges and universities on her list.
High Point was one of many schools on Sophia's radar when she started the college process in March of 2021. Sophia sifted through a long list of colleges when she began her search. She is very proud of her college research chart, for a good reason. She recorded 44 data points or summary comments on 24 colleges on a spreadsheet! From there, she color-coded the schools according to her interest and according to how each fit her college criteria. Sophia said, "I'm not normally someone who does spreadsheets and is super organized, so I am very proud of how it turned out. I've shown (the spreadsheet) to my friends who are juniors this year to help them out in their college process as well." Sophia's consultant shares this spreadsheet with other students as an example of the gold standard of college research.
Sophia's parents, Jason and Rachel, encouraged Sophia to explore many colleges and engaged her in challenging discussions to make her reflect on what would be the best fit. They were also impressed with the time she put into college research, "CIT has been a great choice for Sophia.  We were impressed with the effort she put into her CIT assignments.  All of the discussions and exercises with her consultant have really paid off with all of her college offers." 
After visiting the campus last year, High Point shot straight to her number one school and it was a clear decision to apply ED. "I love Highpoint's welcoming environment and gorgeous campus. I am always receiving gifts and emails from them plus I got a personal phone call from my admissions counselor which I thought was very cool. I am really looking forward to making new friends in a new place and just experiencing the college lifestyle in general."
Jason Richter agreed that HPU is an excellent school for Sophia. "We loved Sophia's choice of HPU as it is a smaller school that feels like more of a community.  Sophia face lights up when she talks about HPU, the community and the campus itself!"
When asked if she had advice for someone starting the college search process, Sophia returned to the spectacular spreadsheet that guided her in narrowing her list. "I would say to start with two or three colleges and research those on a spreadsheet. Then once those three are done, compare and rank them and then do two or three more. The process will eventually leave you with tons of information about colleges you're interested in and you will be able to compare them easily."
Sophia is grateful for the support of her parents. "I would like to thank my parents for their endless support and unconditional love throughout this important period in my life. They are hesitant about me going far away, but they still support my choice nonetheless, and it makes me so happy to have them so involved."