Dual Enrollment, PSEO, College in the Schools? CIT Consultant Kim Koffi on What You Need to Know Now
Kim, we are getting so many queries from families right now about dual enrollment programs.  What is dual enrollment? What is PSEO?
The Post Secondary Enrollment Option (PSEO) is a dual degree program in Minnesota that allows high school juniors and seniors to take college courses outside of their high school in-person or online. They may receive credit for both high school and college. 
Many states across the nation have dual degree programs that have different names and rules. For instance, Wisconsin has a similar program called the Early College Credit Program (ECCP). 
Some dual degree programs are offered at the high school such as College In the Schools (CIS). All of these programs, whether taught within the high schools, online, or on a college campus, have various eligibility requirements to participate and transfer policies depending on which college you decide to attend. It is important to coordinate these activities and find out more about what your high school offers by meeting with your school counselor. 
It's equally important to reflect on why you want to enroll in dual enrollment classes and if this is the best plan for you in relation to your post high school goals.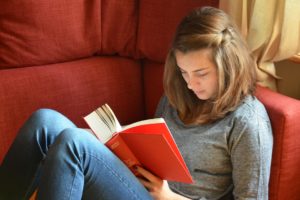 An unusually high number of students want to enroll in PSEO or other dual enrollment programs that are taught outside of the high school right now.  What are some of the forces contributing to kids wanting to study outside of their high schools?
Students decide to take classes at a college for a variety of reasons. Some of the reasoning, however, is misguided. For instance, students do not always get credits at the colleges where they end up going to school and are disappointed because of that. Or perhaps, they thought college would be easier than high school because they can arrange their course schedules to only attend classes on Mondays, Wednesday, and Fridays. But then college turns out to NOT be easier. Here are some other common reasons why students take PSEO: 
I want to save money and time. PSEO will allow me to graduate with a four year degree early, and, in Minnesota, it is free. 

I want to have a more rigorous course load so that my college applications are stronger.

I am tired of my high school and want to have a new college experience, gain independence, and find out more about what it really means to be a college student. 

The high school drama is more than I want to endure. It's stressful and the social atmosphere is no longer something I want to be a part of. 
What do you say to kids who say they simply can't take the stress of high school, and want to use PSEO for relief?
My heart goes out to students who are stressed by the high school culture. Students have had to face a time like no other with the constant changes related to the pandemic. However, enrolling in PSEO can actually increase stress levels for some students. Time management, self-advocacy, and the ability to navigate a larger landscape independently can be difficult.
Plus, the high school student does not necessarily have on-campus support like the First Year cohort has. College is more than just taking a class. It's a community, and PSEO students can feel alone on a campus filled with a peer group not their own. 
For some students, PSEO may be a good alternative, but not always. Instead of relying on PSEO as a cure for stress, I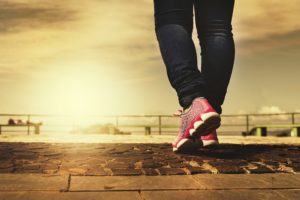 would recommend students meet with their high school counselors to tap into resources that can help them reduce stress, to cope with the struggles they are facing. In some cases, enlisting the services of a therapist might also benefit students who are overwhelmed with the demands of high school. 
How do colleges view PSEO?  
I have been asking this question of college admissions representatives for many years and I have always received the same answer. Admissions representatives are more interested in students taking the most rigorous courses available to students at their high school. Moreover, if students have particular passions, they want to see students engaging in coursework, extracurricular activities, or volunteerism that reflects their passions within their high school communities. Students will not be penalized for not taking AP courses if your school doesn't offer them. 
There are good reasons for taking PSEO classes. Some students do not have opportunities to go further in a particular area of study. A good example of this is with math. If a student has taken the highest math classes available to her in her high school, she may opt to take a math class at the nearby college so she can continue to build on her math knowledge.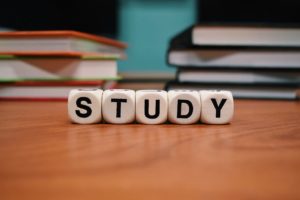 Likewise, students may want to take a class in a field of study they are interested in, but their school doesn't offer it, like psychology or Japanese. Finally, students may want to take PSEO to decrease the overall cost of college. This can work if students have a well-developed strategic plan and works best when a student already knows where they want to go to college following high school. That way they can meet with the academic advisor at the college and their high school counselor to make sure their course selections are meeting the degree requirements for both schools. 
How easily do PSEO or other dual enrollment credits transfer to colleges? 
It depends. If you are taking PSEO credits from the college where you will eventually attend or one that is very similar, it can be seamless. The problem is, most students do not know where they will go to college at the time they are enrolling in PSEO courses. 
There are actually 2 parts to the transfer process. Colleges will:
Evaluate for transfer credits–this is often done by the department of the registrar and will determine the NUMBER of credits that will be accepted by the university. 

Evaluate HOW they will or will not meet credit requirements towards the degree–this is often done by the academic department or the advising department. 
What is the process colleges use to accept transfer credits as electives?  What is the import of this process for students? 
A particular college could "accept" transfer credits as elective credits, but then, they may not fulfill any of the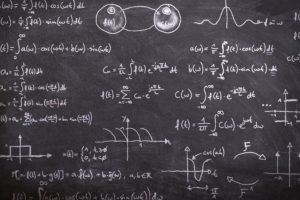 requirements for a particular degree. While this may not save a student time and money, it can still benefit the students by giving them the opportunity to select their courses earlier than their peers. A student's standing as a First Year, Sophomore, Junior, or Senior is determined by the number of credits they have. If they have 15 PSEO credits as electives, then they may be able to register at the same time as sophomores after one semester of college. 
Say a little more about the process colleges use to accept or not decline transfer credits toward their particular degree requirements. 
Many colleges have general education requirements, in addition to major requirements, that students need to take over the course of a 4-year degree. Minnesota State University at Mankato, for example, has 13 Goal Areas that make up their Liberal Arts Requirements, and they include courses in communication, natural science, mathematics and logical reasoning, among others. Students who take PSEO are often hoping that their coursework will fulfill some of those general education requirements. But colleges often do not accept them that way. 
Many liberal arts colleges have First Year Seminar courses with an English Composition component. Carroll University in Wisconsin is a great example. As a part of their Pioneer Core Curriculum all First Year students must take two foundational courses, one in critical thinking and the other a writing class. Carroll University may accept a student's PSEO 3 credit English Composition class for elective credits, but they would not allow it to meet the First Year Seminar course requirement for writing.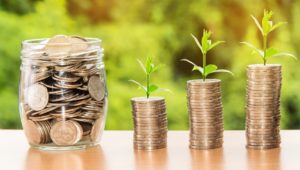 If a student wants their PSEO college credits to count towards the degree requirements at the college or university they plan to attend after high school, it is important to find out which classes will most likely transfer to other colleges. Some states have made public the transfer articulation agreements between colleges, and you may be able to find that through platforms like Transferology. But not all colleges are registered with these sites. Ultimately, the registrar and academic department or advising team will make the final decision. Calling and asking questions ahead of time will ensure a better end result.  
Are colleges more likely to accept AP/IB credits, than they are to accept dual enrollment credits? 
Most colleges are actually more likely to accept AP or Higher Level IB test results to fulfill degree requirements, and they have minimum AP/IB scores according to subjects listed on their websites. Most colleges are familiar with what the AP or IB course and exam score indicates. A college course, however, can be anything the professor has decided to teach and the grades are quite subjective. 
If students do decide to enroll in PSEO, what is your advice in terms of record keeping?  Do students  ever have to negotiate for PSEO credit with Universities?
Students often do not have a college list developed by the time they are taking a PSEO Class, and in most cases, they have not decided where they want to go to college. Therefore, students should keep the following: 
Syllabi for all PSEO courses

Titles, Authors, Editions of textbooks

Copies of the table of contents for those textbooks 
As I've mentioned, some PSEO courses may not be accepted to fulfill degree requirements. If this is the case, you may want to appeal that decision. Having the records listed above may help you to successfully appeal. 
How does the college list play into your discussion with clients who want to enroll in a PSEO? 
In general, the more selective the school, the less likely they are to accept transfer credits towards degree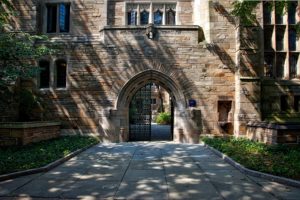 requirements. Additionally, when seeking to transfer credits from a private or state school to an R1 or R2 institution,you may find that your classes do not transfer. Additionally, faith-based classes may not transfer to public schools. 
Is there a difference, from your point of view, between PSEO on or off campus?
Online classes can be convenient, but they require students to be very independent. They can be quite difficult for both high school and college students. Students who are highly disciplined may be very successful with this mode of delivery, while students who tend to procrastinate or learn better through discussion and experiences may not. Oftentimes, you have limited access to your instructors or classmates, especially for asynchronous classes. 
Taking classes in person will allow students to engage in classroom discussions, get to know college professors, and learn more about what college campus life is all about. Additionally, by attending class, students may be less likely to procrastinate on reading assignments and will be more likely to stay up-to-date on writing papers or completing projects.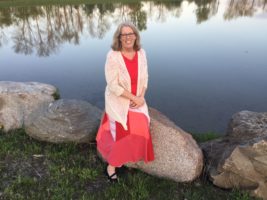 CIT Consultant Kim Koffi. "Like many Minnesota natives, I love the outdoors and going on long walks or bike rides while enjoying the many lakes and trails that Minnesota offers. I also love to read, write, and visit with friends over a cup of coffee. Most of all, I love to hear peoples' stories! 
After living abroad in West Africa for about five years, my husband and I decided to make Minnesota our home and together, we have raised two amazing children who currently also live in Minnesota. Wherever we have lived or traveled, we have met all kinds of wonderful people.
I believe that education is both enriching and empowering. I earned my Bachelor of Science in Child Psychology from the University of Minnesota and a Master of Science Degree in College Counseling and Student Development at St. Cloud State University. I have worked in education all of my life as a teacher and administrator. For the past sixteen years, I have been providing professional educational advising to college and high school students. Currently, I work for College Inside Track as a consultant helping high school students and their families find their next right step. I have visited many colleges across the USA, collaborated with admissions advisors, and attended many workshops and conferences such as NACAC, NAFSA, Association of International Educators, Minnesota International Educators Association. and local workshops on Financial Aid, Mental Health, and Learning Differences."