Insider Tips for the week of October 7, 2023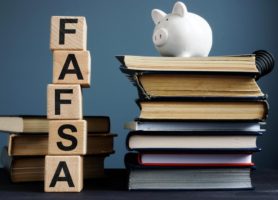 FAFSA delayed – The FAFSA form for students entering or attending college in Fall 2024 would normally open on Oct. 1 but has been delayed until sometime in December due to the significant new changes being implemented. Check out our quick update.
6 questions to ask colleges – Many families are in the process of visiting colleges, and most don't know how to truly maximize that experience. Check out our recent blog post on 6 questions you need to ask on your next college tour.
What to know about early action and early decision – The various ways to apply to a college can be confusing, and US News and World Report helps explain the differences. A key difference is that early decision is binding, while early action is not.
How to cope with anxiety in the admissions process – A Hillside article recommends several strategies for reducing anxiety and approaching the college admissions process with a clear mind, including creating realistic expectations, providing support and a listening ear, and discouraging comparison to others. Take a minute to read and then share with your student.