Congratulations to Jia Rydholm, American University Class of 2027!
CIT congratulates Jia Rydholm on her acceptance into American University's Class of 2027! American is the home of the Women & Politics Institute, two topics about which Jia cares deeply. She has been accepted into the selective Politics, Policy, and Law Scholars Program, a rigorous, multidisciplinary three-year program. Within the PPL program, she will major in Communications, Legal Institutions, Economics, and Government (CLEG) within the Department of Government.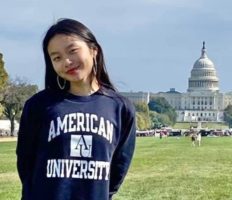 As a high schooler, Jia has used her art and her voice to bring attention to injustice in her community. She created yard signs bearing the likeness of George Floyd during the BLM protests in 2020 and, as a result, was asked to create a similar tribute by the family of Winston Smith, another victim of police violence. Jia also does not shy away from difficult situations she encounters. As her mother, Jane Rydholm, says, "Jia makes a point of standing up for others, even when it's awkward or inconvenient. For example, at one of her jobs, when she realized that the employees were being subjected to various workplace violations, she took direct action to unionize for fair treatment."
As a CLEG major at American, Jia hopes to have the opportunity to create change and bring about more justice in our society. Jane says, "American University in Washington DC is the perfect place for Jia. She is very civic-minded and takes a great interest in politics and policy. She wanted a school that felt innovative and cohesive and was close to all of the opportunities that DC offers." In fact, she was just voted "Most Likely to Become President" by her peers at Minneapolis Southwest High School.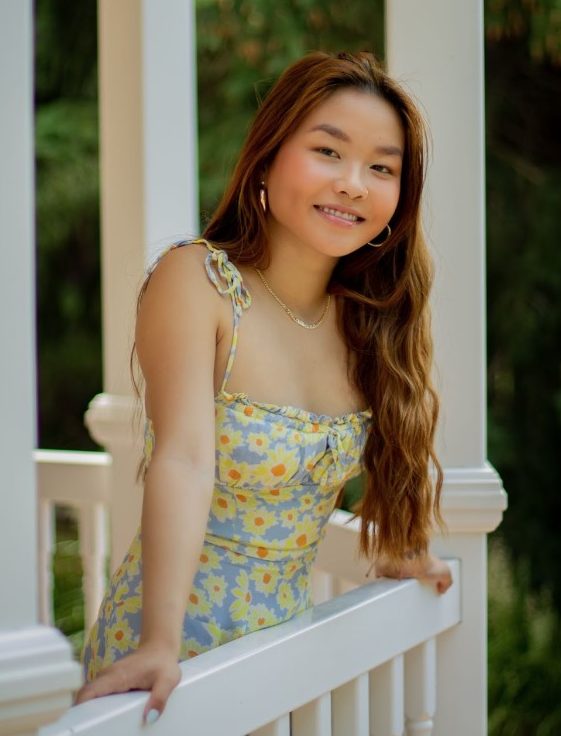 Jia was a PSEO (dual enrollment) student at the University of Minnesota-Twin Cities. She credits that program with much of her success, saying, "I highly recommend PSEO if you are an independent learner!" She adds, "I've worked since I turned 14, and I've learned so many lessons and have so much more experience because I've worked for 3 years in customer service. I feel like I'm pretty ready to be an adult, and I'm proud of that too." Jia's consultant says that Jia applied that work ethic to her college application process, putting a great deal of work into her list and the many supplemental essays she needed to write.
"Jia had a lot of great material to work with for her essays because she had been involved in many things, both inside and outside of school, but actually writing the supplements was a struggle. I was so proud to see the grit she showed when other students might have wavered," notes her consultant. Jane adds, "Jia felt like her entire high school career was leading up to this moment, and she poured her heart and soul into her applications. They were a true reflection of who she is at her core. We were thrilled to see that she was accepted everywhere she applied! We are also extremely grateful she had the opportunity to work with her CIT consultant. Not only did she challenge Jia as well as keep her on track, but she was also the one who suggested American University to her!
Jia joined CIT's class of 2023 early in her sophomore year and says her key to success was early involvement in the college process. "I would strongly recommend that you start as early as you can. College feels so far away as a freshman and sophomore, but doing your research and starting to think about college now will pay off later. Another important thing is doing extracurriculars. Freshman and sophomore years are the years that you'll have the most free time, so make sure to participate in extracurriculars."
Jia thanks her parents for their support during the college process. "I'm so grateful to my parents for teaching me to love and value knowledge. My parents believe in the power of a college degree, and they've instilled that in me too. They have chosen to save for years to be able to contribute financially to tuition. I cannot thank them enough for their generosity; it shows me that they believe in me."