Congratulations to Sammi Francis, UC Santa Cruz Class of 2027!
CIT congratulates Sammi Francis, UC Santa Cruz Class of 2027! Sammi will enter UCSC as a marine biology major and in the College Scholars program! Santa Cruz is known as a public university like no other in California, combining the intimacy of a small liberal arts college with the depth and rigor of a major research university. It's located in a picturesque setting, nestled in a pine forest with a view of the Pacific Ocean. There is a tradition at UCSC of creative thinking and innovation that fuels both a vibrant arts community and the renowned high-technology industry of Silicon Valley. As a top-tier research university, it offers over 65 different majors, incredible internships, academic awards, and the famous College Scholars Program.
Sammi's high school education allowed her to explore and find meaning in making the world better. Two areas of great interest are the environment and marine biology. Sammi often lives by the metaphor of finding 'neutral buoyancy.' In her common app essay, she wrote, "on land or sea, I strive for neutral buoyancy, a law governing a state of equilibrium. Externally, I want to be part of the ever-changing social landscape for equality. Working as a collective in the civil fight for our future and humanity. However, internally, I find it through literature, reading everything and anything I can get my hands on. This pastime lets me explore alternate realities, adventure to the unknown, and empathize with others." 
She first discovered this equilibrium when scuba diving with Broadreach off the coast of Saba Island. Sammi has a contagious zeal for life, and thus she lifts everyone around her. Not only is she an advanced open-water diver, but she teaches swim lessons, plays for her high school(Jazz and Wind Ensemble) band, and participates on her high school soccer team. You can find her curled up during her downtime, voraciously consuming 50 books over the summer months.  Where does she find the time, one may ask? Sammi might say there is always time to read Sarah Maas! At Sammi's core, she is down-to-earth, compassionate, and driven to take on her next challenge in life, where her consultant knows she will make a 'splash.'Pun Intended!  Sammi said she is excited about her new challenges and trying a new adventure: dabbling in surfing off the coast. 
During the college process, initially, Sammi said, " I hadn't found a place that I felt like was calling to me, or that I felt excited about, and because of that, I was looking into schools from coast to coast, and what felt like every state in between. My search included many hours on both my end and with my consultant to find the best school for me. I am so excited about the location of UCSC. Moving from Minnesota to California will certainly be a big change, but I knew from the get-go that I had to attend a school by the ocean. I love being outside and trying new outdoor activities, so I'm very excited to enter an environment completely different from the one that I'm familiar with."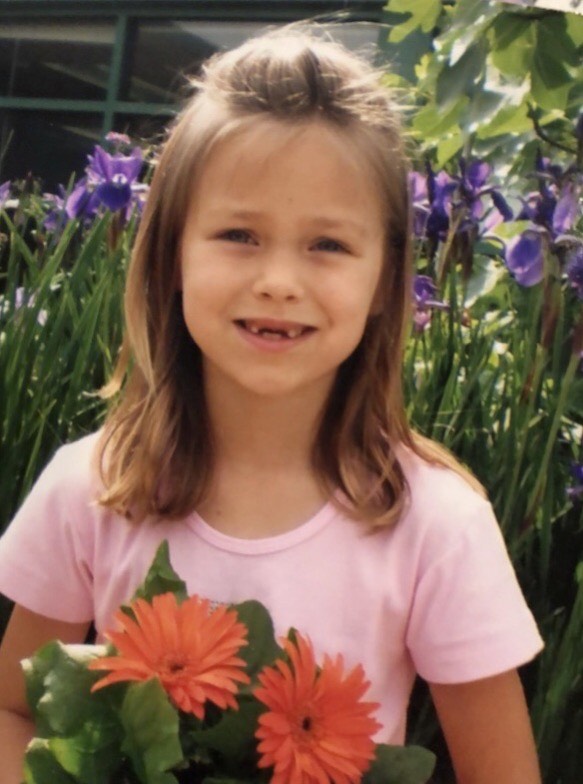 Sammi has an incredible sense of self and personal drive regarding the college process. However, she states that "if I could thank my parents for a particular attribute, it would be for their patience. They never pressured me to hasten my essay-writing process or my decision-making because they trusted me to work through that with my consultant. I never felt like I was working on their timeline, which I know was not the case for everyone. So I want to thank you for letting me work through this process at my own pace, even when it was the pace of a banana slug."
Sammi is tenacious, and this quality is what made her so successful in high school as well as through the college process. She is industrious and genuinely enjoys the art of learning and helping others. Her parents believe that Sammi's sense of adventure will serve her well in college because of her 'try everything once attitude,' which makes her self-confident and fun to be around. They said they knew the moment she "walked on the campus that it was the perfect fit for her.  It's in the middle of a Redwood forest and just a short drive to the beach.  It is the best of both worlds! UC Santa Cruz has a marine/discovery center right on the ocean for those interested in this major.  This university perfectly fits with her love of the ocean.  It is her happy place!"
Some great advice they have for others going through this process: "CIT greatly reduced the anxiety around the college application process.  It provided clear guidance and timelines for completing your research and tasks.  Many schools Sammi applied to weren't on her radar until her consultant mentioned them.  We are very grateful for all of her support!" We cannot wait to see what Sammi will do next, figure out why the killer whales are attacking sailing ships off the coast of Portugal or devise a technique to restore and stop and reverse the bleaching of the corals. We may not have that answer yet, but her consultant concludes: "I know for certain that Sammi will not rest until she is part of the next generation of innovators." 
Congratulations Sammi, from all of us at College Inside Track!