Getting the Best Recommendation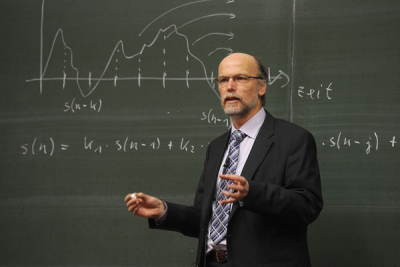 Many colleges ask students for letters of recommendation during the application process. The two types of recommendations colleges may request are:
Teacher recommendations.
Letters of recommendation from your teachers help colleges learn about you as a student. Teacher recommendations should be written by a teacher who has taught you in 11th or 12th grade in one of these subjects: English, math, science, social science, or a foreign language. Pick teachers who can speak about your academic strengths and your potential to succeed in your future college classes.
School counselor recommendation.
A letter of recommendation from your school counselor can help colleges learn about you as a member of your high school community. Don't worry if you don't know your school counselor well; colleges understand that many school counselors don't have time to get to know students personally and will not hold it against you if your counselor cannot write a detailed letter about you.
Colleges may also ask some students for specialized letters of recommendations. For instance, a student who is applying for an art or music program may need to ask for a recommendation from an art or music teacher. Athletes may be asked to provide a letter of recommendation from their coach. Students applying for some scholarships may be asked for letters of recommendation from someone familiar with a student's community service activities.
If sending one or two teacher recommendations is good, then sending three, four, or ten must be better, right? Wrong! Although some colleges will accept extra letters of recommendation, sending many more teacher recommendations than the college asks for is neither necessary nor helpful to admissions.
Teachers and school counselors are busy people and don't get paid extra for writing letters of recommendation. Your recommendation writers will try to do the best job possible for you, but you can make their job easier by following these tips:
Know the rules.
Most high schools have specific deadlines and procedures for students to follow when requesting letters of recommendation. Individual teachers and counselors may also have their own rules for students asking for recommendations. Colleges can also have specific requirements for letters of recommendation. So, before you ask a teacher or school counselor to write you a recommendation, know what is required by your high school, the teacher and each of your colleges.
Choose teachers wisely.
Pick teachers who can write a positive, personal recommendation based on their experiences having you as a student in their classroom. If all you've done in a class is sit quietly in the back of the room, the teacher may not have much to say about you, even if you earned an A in the class.
Beat the crowd.
Ask your teachers and school counselor to write letters of recommendation for you early in senior year – the end of junior year is even better! Don't wait until later in the fall; by then, teachers and your counselor will be deluged with recommendation requests and may not have enough time to write a strong letter for you.
Allow at least a month.
It takes time to write a thoughtful, strong letter of recommendation. Request recommendations at least a month in advance of your first application deadline.
Be polite.
Never demand that a teacher or counselor write a letter of recommendation for you. Always ask politely: Do you think you could write a positive letter of recommendation for me? If a teacher declines, don't get upset. Just say thank you and move on to the next teacher on your list of potential recommendation writers.
Ask your recommenders how they prefer to send their letters.
Some recommendation writers prefer to submit their recommendations via the Internet whenever possible. Others like to send letters the old fashioned way, through postal mail. When you talk to your teachers or counselor about recommendations, remember to ask what their preferences are. If your school submits all documents electronically (such as through Naviance,)ask your school counselor how recommendations from school employees will be sent.
Provide everything needed.
If your recommendations will go by mail, give your recommenders a hard copy of the recommendation form and an addressed and stamped envelope for each college. If your high school asks students to fill out a questionnaire or "brag sheet" to help recommendation writers, be thorough in your answers and turn it in well before the deadline. If you are using the common app you will need the teacher's email address.
Follow up.
Don't be a pest, but do check in with your recommendation writers a few weeks before your college application deadlines to make sure that your recommenders will have everything finished and submitted on time.
Say thank you.
Remember, your recommendation writers are doing you a favor. When your recommendations are complete, write a card or letter – not an email – thanking the recommendation writers for their help and support. Finally, everyone likes to know how the story turns out, so keep your recommendation writers informed about your admissions decisions and your final college choice.