Insider Tips for the week of July 15, 2023
4 guidelines for student loan debt – After the recent Supreme Court ruling and subsequent debate on student loan debt, we thought it would be helpful to provide a perspective that isn't discussed nearly as much – reducing loan debt on the front end. Check out the 4 key guidelines for student loan debt that we use.
College sports you never knew existed – College is an excellent place to pursue your passions, find your "people," and try new things. While they may not garner a scholarship, this list of unique college sports could provide a tight knit community for your child.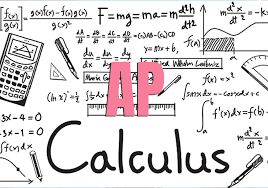 AP Calculus: What to know – For decades, high school students hoping to attend the most selective colleges in the country have received the same recommendation: Take the most rigorous courses possible. Yet Andrew Bauld explores whether taking calculus in high school gives you an admissions edge, and shares other paths to advanced math.
The successful fine arts application – CIT consultant Dr. Heather McCowen discusses the practical differences between the BA and BFA in Fine Arts, strategies for helping your child sort through outcomes and options for courses of study, the contours of portfolio/audition requirements, and what students can do now in preparation for the Fine Arts application cycle.