Insider tips for the week of March 26, 2018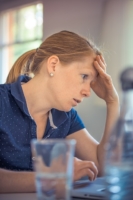 Stop asking about my kid's college plans – A beautiful essay from the NY Times from a parent who is going through it just like you. A terrific read, especially the point she makes in the second-to-last paragraph. Check it out.
How colleges award financial aid – A succinct and well-written explanation by the folks at Collegedata.com on what can be a very confusing topic. Read the article, then have your student do the same.
Do your odds of getting accepted go up if you don't ask for financial aid? – Money Magazine tackles this interesting question. Take a minute to see why the answer is "probably not," but also when it may make a difference.
Your most important college-related job as a parent – As stress levels begin to rise (or boil over), Kevin McMullin provides perspective on what you should be focusing on. A valuable 30 second read.