6 Steps to Admissions Success online course
Do you have questions about applying to college?
Taught by CIT's Dr. Matthew Andrews, our free course helps students and parents walk through the essential steps to prepare and apply for college.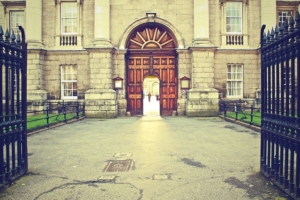 The course introduces 6 steps with instructions, worksheets, and lectures that explain how to apply for admission to college. Information in this course includes hyperlinks to resources, including websites to search for colleges, register for student tests, and apply for college admissions. High school students will walk through the essential steps to apply to college while parents and college counselors better understand how to support admission success.
College applications open for registration on August 1 and deadlines vary by college. Steps 1- 4 show students how to evaluate academic abilities and life goals in order to select the right college. Steps 5 shows students how to brainstorm, outline, write, revise, and review college essays and applications. Once students are offered admission to college, a review of the financial offers and securing enrollment completes Step 6.
6 Steps to Admissions Success is the starting point for anyone who wishes to apply to college. Parents, mentors, and college counselors will learn the essential steps of applications with strategies to improve chances of admission to college.