College Tours: Duquesne University and University of Pittsburgh
By CIT Consultant Tiffany Kolb
Campus tours! Each year, a friend and I set out to explore 6-10 colleges by touring campuses, meeting with students, digging into special programs and exploring the cities surrounding them. This year, our tour started in Pittsburgh, Pennsylvania and ended in Cincinnati, Ohio.
The first stop is Duquesne University, a private/Catholic, urban university of 5000 undergraduates, focusing on professional academic programs. This university was founded by the Spiritans. (I had to look it up too!) Spiritans have a philosophy similar to the Jesuits, focusing on service and education.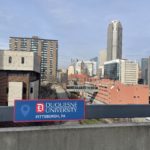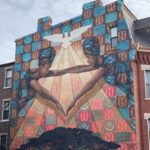 Then, we took a short drive to the University of Pittsburgh. It was cold, wet and rainy touring Pitt. However, I would not help but imagine the energy of this historic city on a warmer day – students swarming the quad, the mixing of students from the 29 colleges and universities that exist together, many of them sharing academic programs and housing areas.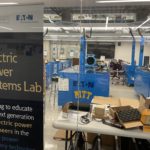 We listened to a session about the prestigious Pitt Honors program, saw fabulous maker spaces in the engineering buildings on a self-guided tour, and then walked much of the campus with a student tour guide. These three elements gave us a taste of all that Pitt has to offer. Pitt has 20,000 undergrads, is somewhat selective, and boasts many vital programs in health-related fields and philosophy. The University of Pittsburgh, much like the city itself, is on the rise, offering research opportunities, updated buildings, and a vibrant student body.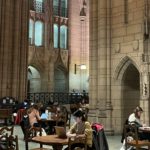 Pitt Honors students have opportunities to apply for fellowships, travel abroad with professors, and pursue honors research. There is also an Honors Distinction program that is half the requirement of the full program, a great option for a student who wants to dip their toe but not jump all the way in. My favorite place was the Swanson School of Engineering. As we peered into labs, and classrooms and saw students in various study areas, there was energy and conversation.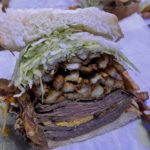 With soggy shoes and our heads full of information, we ended our first day of tours with a Pittsburgh favorite – Primanti Brothers stacked roast beef sandwich.