Insider tips for the week of July 30, 2018
6 tips for managing your EFC – Your EFC, or expected family contribution, is a number used by colleges to determine how much financial aid you will receive and a topic most families know little about. Invest a few minutes to read Road2College's helpful tips to potentially save your family money.
5 strategies for your 529 Plan if your kid gets a scholarship – Kathryn Flynn at savingforcollege.com explains that parents can withdraw without penalty up to the amount of scholarships won by their child. You still need to pay taxes on the earnings, but it reduces a common concern for saving in a 529 Plan. Read more about this little-known exception and her other 4 strategies.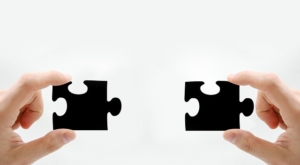 How to find the right college fit – All families want to find the right college fit for their child but few have a good framework for doing so. In a post for A+ Test Prep and Tutoring, Stacey Cunitz does a nice job of defining college fit and sharing practical tips on how to find it.
Tips for using one application to apply to many schools – Online applications services like the Common App can make applying more convenient — if you know what to watch out for. Check out the advice from Collegedata.com.