Insider tips for the week of October 5, 2020
Expert tips on getting the most scholarships – Suzy Fallon from College Inside Track shares the secret sauce for how families can maximize scholarship dollars. Key takeaway: Each college has its own financial aid philosophy and you want to find those that match with your student's profile. Take a few minutes to read this valuable advice and how to effectively find the most money for your family. 
6 ways to help your student take ownership of the college search – Erin Barnes writes about the fine line between helping and taking over your child's college search, and addressing the topic earlier will make for a happier process for all. Top takeaway: A confident student stands out to admission officers.
Will students still get scholarships if they don't take the ACT or SAT? – With the numerous standardized test cancellations, and more than 1600 schools shifting to test-optional policies, Money Magazine tackles a question many families are asking. According to the National Association of College Admission Counseling, You won't be penalized for not submitting a score even if other students submit them. But test-optional colleges might still require a score for a specific program or a specific type of student, so make sure "test-optional" applies to you specifically.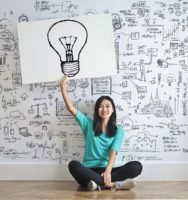 5 strategies for your 529 Plan if your kid gets a scholarship – Kathryn Flynn at savingforcollege.com explains that parents can withdraw without penalty up to the amount of scholarships won by their child. You still need to pay taxes on the earnings, but it reduces a common concern for saving in a 529 Plan. Read more about this little-known exception and her other 4 strategies.