Congratulations to Lilly Riedel, Luther College Class of '27!
Congratulations to Lilly Riedel, Class of 2027, who will attend Luther College, a private liberal arts college in Decorah, Iowa. She will major in Law and Values. while also playing the cello for one of the many ensembles available to non-music majors. Now that Lilly has made her final college selection, she proudly says, "I have made the right decision to go to Luther. I know that I explored every school that met my parameters and found the one that fit me best. I looked at many schools that were very similar and one of the biggest things that stood out about Luther was the kindness of the people. I also enjoy the small college town location with the many great places to hike, camp, and kayak."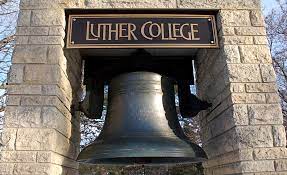 Lilly is a very intentional, caring person who seeks to find communities where she can grow and connect with others. She is the member of Mustang Mentors, providing support and guidance to new 9th graders at her high school; and she has also found a way to inspire young musicians in grades K-8 by volunteering to tune instruments and play alongside them during various events. She loves music and is an excellent cellist, earning a spot on the auditioned orchestra at her school. Not only that, but she successfully earned talent based scholarships at many of the colleges to which she applied, including Luther!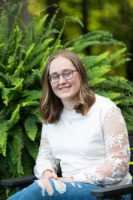 Lilly was a competitive swimmer for many years and used her skills to become a lifeguard watching out for the safety and well-being of others. Outside of school, she volunteered at a Christian horse ministry by grooming horses, building feed runs, cleaning stalls and tack and leading K-6th graders as they rode horses at the camp–this was also a place where she got a lot of her own rewards by working with the horses. At her church, she has helped with Vacation Bible School and mentored small groups as they moved through the confirmation process. She is hard working both in and out of the classroom and this showed when she set out to find her next best step for college.  
One of the things her consultant truly appreciates about Lilly is her genuine, spunky personality. Her mom concurs, adding, "I admire Lilly's ability to stand up for what she believes in and stay true to her values, advocating for herself and others, even when faced with doubt, criticism or push back. I admire her work ethic and resilience. She has navigated adversity with grace. She is willing to push through hard times, embracing the growth that comes through hardship. I admire Lilly's ability to sincerely connect with others. She has a genuine quality that people respond well to."
Lilly has pursued her college search with a dogged, investigative spirit, uncovering new leads and connections that gave her the confidence she needed to make her final choice. In addition to scouring websites and Fiske Guides, Lilly visited a number of colleges. But she did a lot more than the 90 minute tour. She attended special events, like overnights and campus productions, participated in interviews, music auditions, and competitive scholarship opportunities, and engaged with faculty through email and special events on the campuses where she applied.
Lilly's mom said "I think spending time in the towns outside of the organized activities, going to plays at the college, doing things on and around campus on our visits was helpful in getting a feel for what the place was like."  Lilly will not soon forget those miles put on the family car and wants her mom to know this:  "Mom I would not be where I am right now without you. We have successfully driven to every corner of the tri-state area auditioning and looking at colleges together. I will hold the memories that we made together close to my heart. Thank You "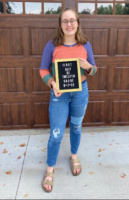 Lilly is not a cross country runner, but she has been involved in a marathon! She wrote more than 20 college essays, which is one of the things she is most proud of. Each prompt caused her to reflect on various experiences, academic pursuits, and to share her thoughts on how colleges will fit into her goals. Of her CIT Consultant, Lilly shared, "I would also like to thank my advisor. She has gone above and beyond throughout this college process. She is always willing to meet to review an essay and has given me great advice. I could not have done it without her!" 
Lilly set out on a path of discovery and has found her way to the entrance of her next quest. Luther College's Doorway has flung wide open for her and she is now ready to confidently walk through the gates! While Lilly's mom was that supportive person, always urging her onward, Lilly was in the driver seat. Her mom is super proud stating, "Lilly has done an excellent job of listening to the voice inside herself and being true to what will fit her, rather than what she thinks she should do. She did a great job of working through hard emotions and finding her voice as she navigated financial aid appeals. I admire her for advocating for what she needed and it paid off. Lilly did well in sorting out what she wanted and didn't want, even when this was different than what her friends were doing or, at first glance, didn't seem like the most fiscally responsible choice. Luther will be a good fit for Lilly."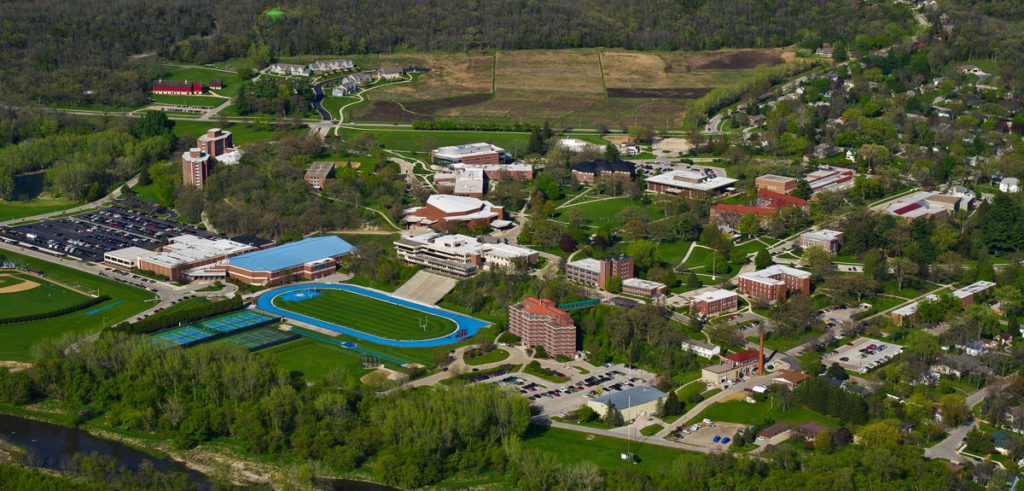 The college search is a time of exploration, a pathway in its own right. Lilly's college list had a lot of very similar options at first glance, but as she dug deeper, she was able to differentiate. Additionally, the time she spent reflecting on essay prompts and engaging with people on the college campuses provided the roadmap to her destination. I asked Lilly's mom what she would like to share with other families who are just starting out looking for the right fit colleges and here is what she wants you to know: "There will be a lot of ups and downs. It's good to see it as a long game and even when things don't go the way you hoped, it will work out in the end. The game of college admissions is complicated, most of the rules are hidden and emotionality is encouraged by the colleges in order to impact decision making. Her consultant was very helpful, not only in revealing the hidden rules, but in emotionally supporting Lilly through the process. I am thankful for her help."
It has been a true pleasure working with Lilly and her family and we can't wait to hear about what she does next. She is an awesome student and a remarkable human! Go after it, Lilly!